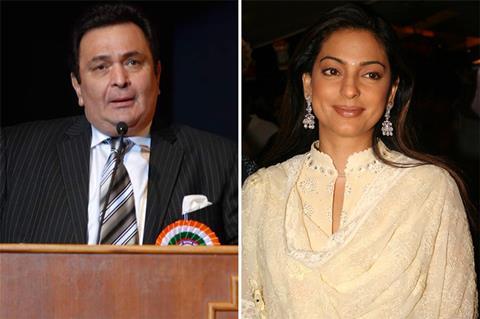 Sony Pictures International Productions (SPIP) is partnering with India's MacGuffin Pictures, producers of A Death In The Gunj, on a family comedy set to star Rishi Kapoor and Juhi Chawla.
Directed by Hitesh Bhatia, who is making his directorial debut on the project, the as-yet-untitled comedy recently started production in Delhi and was co-written by Bhatia and Supratik Sen.
SPIP, the Indian-language production arm of Sony Pictures Entertainment, recently enjoyed commercial and critical success with Hindi-language features Pad Man, starring Akshay Kumar and Radhika Apte, and 102 Not Out, which also starred Rishi Kapoor.
The studio's next release is its first Malayalam-language project 9, starring Prithviraj Sukumaran, and co-produced with the star's production house Prithviraj Productions.
"As we continue to ramp up our local production slate with a keen focus on stories that audiences have never seen before, we are extremely thrilled to get started on this family comedy," said Sony Pictures Entertainment, India, managing director Vivek Krishnani.
Honey Trehan, partner in MacGuffin Pictures along with Abhishek Chaubey, said: "As producers, we've always been interested in making films across the genre spectrum, and I feel this is the perfect film for MacGuffin Pictures to break into the comedy family drama genre."
Directed by Konkona Sen Sharma, A Death In The Gunj was an award-winning drama about a family vacation that ends in tragedy.