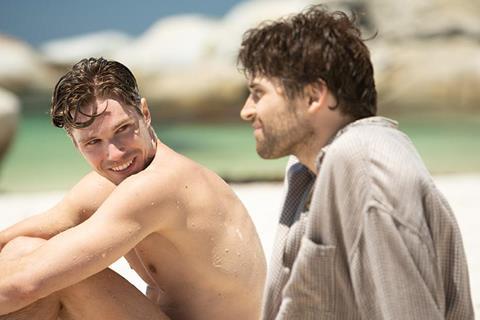 IFC Films has bought North American rights to queer war film Moffie, from South African director Oliver Hermanus and UK independent Portobello Productions.
IFC has set the film, which opened in South Africa and the UK earlier this year, for a release in April, 2021.
Set against the backdrop of the Apartheid-era South African Border War and adapted from André Carl van der Merwe's autobiographical novel by Hermanus and Portobello's Jack Sidey, Moffie premiered at last year's Venice film festival. Kai Luke Brummer, Ryan de Villiers, Matthew Vey, Stefan Vermaak and Hilton Pelser star, with Eric Abraham and Jack Sidey producing.
IFC Films president Arianna Bocco commented: "Moffie is a brilliant cinematic vision with a powerful message that will inspire audiences and critics alike. We're thrilled to come on board with such an accomplished film and singular directorial voice."
Hermanus added: "It's a fantastic privilege to have our film find such a wonderful American partner in IFC Films. They house the work of many of the filmmakers I greatly admire, and I am thrilled that they have taken up an interest to share Moffie with an American audience."