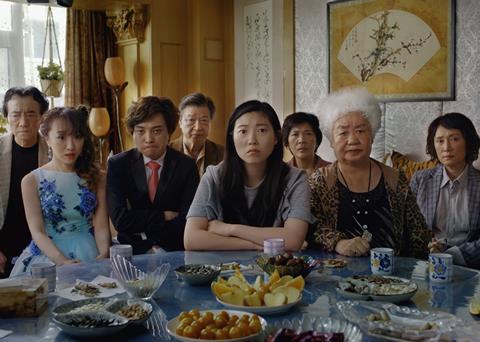 South Korea's three major multiplex chains, CJ CGV, Megabox and Lotte Cinema, have agreed to pay additional support funds to new films released in February.
The Korea Theater Association today (January 18) announced the plan aiming to encourage distributors to release fresh content to Covid-19 pandemic-stricken box offices.
In an appeal last week to public health authorities to relax social distancing measures for cinemas, the association stated: "Theatres are completely empty. Total admissions in the Republic of Korea have fallen to the level of 10,000 viewers a day. Ticket sales are at 1% of seating capacity as well. That means in a cinema with 100 seats, only one or two people are sitting there watching."
The association's new measure for February, which could be extended depending on consensus, will see the three major exhibitors pay out an extra $0.90 (KW1,000) to distributors for every ticket sold at directly-operated cinemas and around $0.45 (KW500) at indirectly-run sites.
The initiative applies to both local and foreign releases, for a maximum of two weeks per title. For example, Lulu Wang's The Farewell, which had its release pushed from last year, will benefit from the new measure as distributor AUD is now set to release the film on February 4.
Distributors will be paid the extra funds on top of the 50-55% share of ticket sales that they usually get.
February is traditionally a high season for South Korean cinemas with the long Lunar New Year national holiday usually falling in that month and winter vacation lasting until March 1.
"With so few admissions due to the coronavirus, distributors have not been able to confirm their schedules. So we made this decision to offer support funds for film releases as a last resort," said Hwang Jae Hyeon, CJ CGV Communications team leader, speaking to Screendaily.
"It's a way of supporting distributors so they can make the courageous decision to release new content for audiences to watch in cinemas. We are already in great difficulties because of the lack of audiences. We're hoping distributors will see the significance of us giving them returns that we would normally have for ourselves so that they can worry a little less about box office scores and breaking even. We hope we can help each other out," he said.
Major multiplexes have been closing cinemas and raising ticket prices since last year in response to falling admissions. A weekday ticket now normally costs $10.84 (KW12,000) while a weekend ticket normally goes for $11.74 (KW13,000) at a CGV theatre.