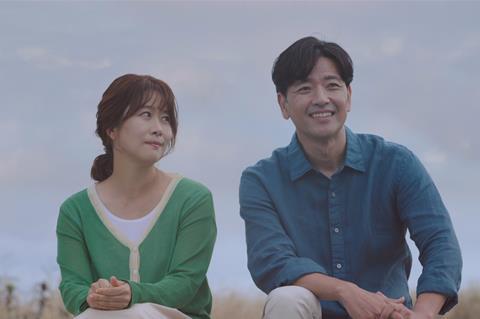 South Korea's Hive Filmworks has boarded international sales rights on two upcoming titles led by romance drama Adagio, directed by Yoon Seok-Ho, known for seminal Korean Wave drama series including Winter Sonata and Autumn In My Heart.
Based on Yuki Ibuki's Japanese novel The Wind Leading To Love, the film follows a man and a woman going through midlife crises who encounter each other in a peaceful seaside village where – despite their different backgrounds – they classical music connects their lonely and injured souls.
The film stars Kim Ji-young, of action comedy Exit, and Bae Soo-bin from mystery drama Me And Me. Produced by Yoon's Color, it is in post-production with a local release expected in the second half of this year.
Hive Filmworks also picked up international sales rights to Kazakhstani horror thriller Black Mountain, produced by Aldongar Productions (The Gift To Stalin).
Directed by Igor Kalenov and starring Mikhail Arefyev, Sergey Kolos and Kristina Kutsa, the film follows five college students who go to a lost sanatorium deep in the mountain forest to prepare a New Year's performance. An uninvited student follows them and tries to perform a bloody ceremony as a shaman but makes a mistake choosing his victim.