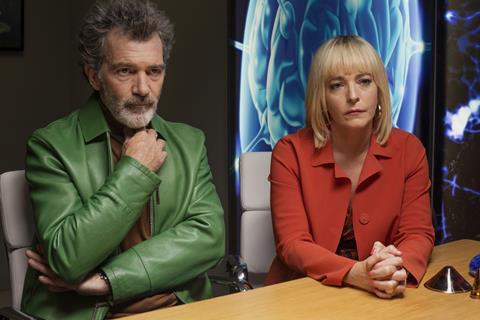 Total box office receipts in Spain fell slightly by 0.5% to $306.2m in the first half of 2019 compared to the same period the year before.
As in other European territories, cinema-going between April and June was much stronger than the first three months of the year. There were various reasons for this in Spain, including the biannual Fiesta del Cine initiative, held between June 3-5, when audiences were able to buy reduced-price tickets ($3.3) at participating cinemas.
The promotion registered the fourth best result in its 10-year history, a 36.3% increase in admissions compared to the one held last October and 10.8% more than the one held in spring 2018.
Another factor in the April-June bump was the lack of competition for eyeballs and salaries from other entertainment sectors. Last year the football World Cup, which ran from mid-June to mid-July, had a negative impact on cinema admissions in many countries in Europe. Admissions were up 16.9% in June 2019 compared to the same month in 2018.
The third was the strong performance of heavyweight titles led by the Disney quartet of Avengers: Endgame, which topped the six-month chart with $32.4m, followed byAladdin ($24.6m), Dumbo ($16.1m), and Toy Story 4 ($14.4m). The studio's Captain Marvel opened in March and was the strongest performer of the first three months of the year. It now has a gross to date of $14.7m.
Independents and arthouse
Two films released by Sony - I Can Quit Whenever I Want ($12.7m), a remake of the Italian comedy Smetto Quando Voglio, and Pedro Almodóvar's Pain & Glory ($6.4m) - were the only Spanish films in the top 10 of the highest-grossing films for the first six months of the year. Pain & Glory opened at the end of March to great reviews in Spain and went on to have a long tail at the box office following its screening in Competition at Cannes in May where Antonio Banderas won the best actor award. It ended its run on double the gross of Almodovar's last film Julieta in 2016.
However, the total gross of local films at the Spanish box office fell by 31% to $40.8m in the January - June period.
Distributor A Contracorriente's French family film Mia And The White Lion grossed $4.1m to become the biggest non-US international film at the Spanish box office so far this year. It was closely followed by 20th Century Fox's Oscar-winning The Favourite ($3.9m)
However films from the festival circuit, some garlanded wtih glowing reviews from the Spanish critics such as Nadine Labaki's Capernaum, disappointed with a gross of just $422,750 for local distributor Caramel Films. Avalon Films' Jacques Audiard's The Sisters Brothers, a Spanish co-production, that shot in Spain, posted just $800,600.