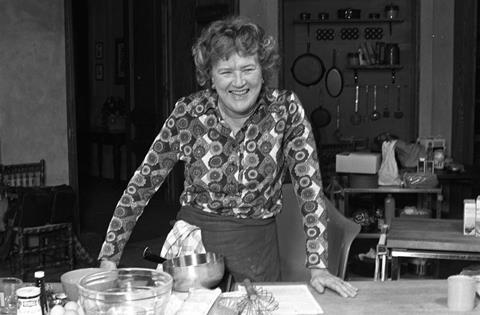 Sony Pictures Classics (SPC) has acquired worldwide rights, excluding US television, to the upcoming Julia Child documentary from RBG Oscar-nominated directors Julie Cohen and Betsy West.
Currently in production under the working title Julia, the film will chronicle the life of the legendary cookbook author and television celebrity using previously unseen archival footage, personal photos, first-person narratives, and food cinematography.
The film is based in part upon the books My Life In France (2007) by Child with Alex Prud'homme, The French Chef in America: Julia Child's Second Act (2017) by Alex Prud'homme, And Dearie: The Remarkable Life Of Julia Child (2013) by Bob Spitz.
CNN Films retains US broadcast rights and anticipates a 2021 debut. The documentary marks the first collaboration between SPC and CNN Films.
West, Cohen and Imagine Documentaries' Justin Wilkes and Sara Bernstein are producing, and executive producers are Brian Grazer, Ron Howard and Michael Rosenberg, Amy Entelis and Courtney Sexton of CNN Films, Oren Jacoby of Storyville Films, and Spitz and Prud'homme.
The parties said the documentary is being produced with the full cooperation of Child's friends, family, and The Julia Child Foundation for Gastronomy and the Culinary Arts.
Elsa Ramo, managing partner for Ramo Law PC, brokered the deal on behalf of Imagine Documentaries, with Stacey Wolf, senior vice-president for business affairs for CNN Worldwide on behalf of CNN Films, and Sony Pictures Classics.