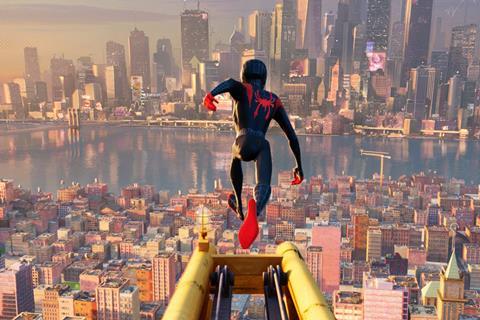 Oscar-winning filmmakers Phil Lord and Chris Miller have signed an overall TV deal with Sony Pictures Television (SPT) to develop live-action and animated drama and comedy projects including a 'suite' of series based on Sony's Universe of Marvel Characters franchise.
Lord and Miller, who respectively wrote and produced this year's animated feature Oscar winner Spider-Man: Into The Spider-Verse, will work on their own TV projects under the deal and develop and supervise those from other writers.
Marking the latest move by studios, networks and streamers to secure the services of TV producing talent, the five-year deal for the writer-director-producers and their Lord Miller Productions could be be worth nine-figures according to reports.
The deal expands on Lord and Miller's existing relationship with Sony's feature film group, where they made Spider-Verse, animated feature Cloudy With A Chance Of Meatballs and its sequel, and live-action crime comedy 21 Jump Street and its sequel. They are currently developing feature The Last Human for Sony.
The duo's other features include the four Lego Movie animated films for Warner Bros, and in TV they have served as executive producers and directors on Fox network comedy series The Last Man On Earth.
SPT chairman Mike Hopkins said: "This is a significant milestone for our television business, having the opportunity to work with two of the most creative forces in the industry in both our film and television businesses. Building on our strong IP and creating new franchises has been a key focus for SPE [Sony Pictures Entertainment], and the best way to do that is to invest in remarkable storytellers like Phil and Chris."
Lord and Miller added: "We are so grateful to everyone at Sony Pictures Television for choosing to partner with us and expand our enduring relationship with the studio. Together we aim to make groundbreaking work of the highest quality and integrity, and to place that work in convenient proximity to your eyeballs and earholes, wherever you may be."