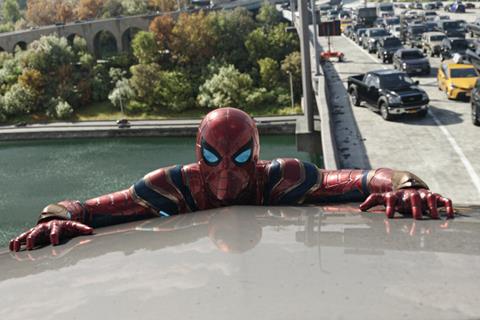 Sony's superhero blockbuster Spider-Man: No Way Home will not be in contention for the 2022 Bafta Film Awards, after failing to meet the eligibility requirements.
The film was not uploaded to Bafta View, the Academy's online streaming platform, in time for it to be eligible. The exclusion has been communicated to Bafta members.
Round one voting for Bafta ended on January 3; the longlists will be announced this Wednesday (January 12), with round two voting open from Friday, January 14 until January 27.
A statement from Bafta read, "Spider-Man: No Way Home did not meet the eligibility criteria for the EE British Academy Film Awards 2022 and therefore did not qualify for entry.
"As outlined in our rulebook, all films must be made available to voting members on Bafta View prior to Round One voting closing to ensure fairness and parity for all titles and the film was not made available by the distributor."
The exclusion is bad news for a prospective awards run for the film, which has grossed £79.3m as of this weekend in the UK and Ireland – the ninth-highest-grossing film of all time in the territory.
Superhero films were typically overlooked by awards bodies until the last few years, with fellow Marvel title Black Panther receiving seven Oscar nominations in 2018, winning three.
Screen has approached Sony Pictures Entertainment for comment.