Director honoured alongside collaborator Roger Guenveur Smith.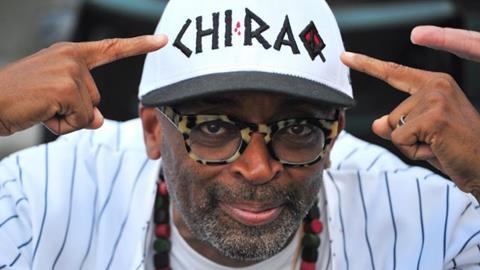 Spike Lee, along with his long time collaborator actor, writer and director Roger Guenveur Smith, were honoured at a black tie gala in Cannes on May 22.
The event, which is benefitting Planned Parenthood, was held at the American Pavilion.
Lee delivered a special keynote conversation with Smith during the event.
Lee and Smith's most recent collaboration is the Netflix original film Rodney King, a history-infused one-man show film that is currently streaming worldwide.
Rodney King producers, and Smith's partners at his production company Luna Ray Media, Steven Adams and Bob L Johnson were also in attendance along with Spike's wife, Tonya Lewis Lee, among others.
Smith and Lee previously adapted Smith's Obie Award-winning solo performance of A Huey P. Newton Story into a Peabody Award-winning made for TV film, directed by Lee.
The pair collaborated on Lee's School Daze, Do The Right Thing, Malcolm X and Get On The Bus among other Lee films.