The sales agency will introduce buyers at the EFM in Berlin to Mitchell Lichtenstein's gothic drama starring Jena Malone of The Hunger Games, Janet McTeer, and Ed Stoppard.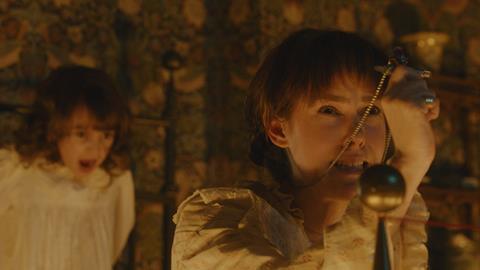 Spotlight has scheduled a February 14 market screening of Angelica, which premiered at the Berlinale in 2015.
Lichtenstein, who previously directed Berlin and Sundance 2007 selection Teeth, adapted the screenplay from Arthur Phillips' novel about a newly married couple in Victorian London who endure psychological and supernatural effects following the birth of their child.
Producer Joyce Pierpoline, who collaborated with Mitchell on Teeth, negotiated the worldwide rights deal with Spotlight head of acquisitions Carlos Rincon.
"I'm psyched to be putting Angelica into the capable hands of the folks at Spotlight Pictures," said Lichtenstein.
"They will be effective, enthusiastic custodians of our beautiful and intensely emotional film, bringing it to a wide and diverse audience."