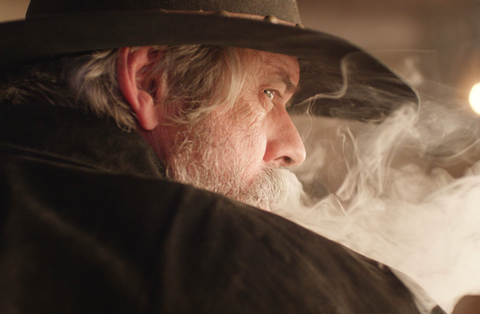 Los Angeles-based Spotlight Pictures has acquired world sales rights to Hyde Park and will introduce the western to buyers at AFM.
C. Thomas Howell stars alongside Luke Arnold, Viva Bianca, Quinn Lord, Richard Riehle, and M.C. Gainey.
Hyde Park centres on the railroad town of Newton, Kansas, where the sheriff befriends a 19-year-old dying of tuberculosis. Together they team up with a madam from the local brothel to take on a gang of brutal cattlemen from Texas.
"I love the challenge of telling a true story, it ups the ante for the filmmaker to a much higher degree," producer Nicholas Barton of Prestigious Films said. "Good, true stories need to be shared with the world. I grew up with westerns and they inspire so much nostalgia.
"It meant a lot that we could tell something new for the genre. To partner with Spotlight Pictures to share this picture with the world is a dream come true."
Spotlight CEO Matt McCombs added, "The whole team at Spotlight is thrilled to be working with Nicholas to bring this amazing Western to the attention of buyers worldwide.
"Nicholas has done a remarkable job in perfectly capturing the true story behind the gunfight at Hyde Park and displaying it with beautiful cinematography, superb acting performances, and a high production value."
Walter Moura of Spotlight Pictures brokered the deal with Barton.