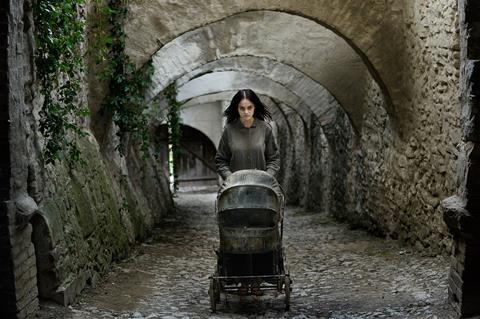 Los Angeles-based Spotlight Pictures has acquired world sales rights excluding Romania to The Wanderers – The Quest Of The Demon Hunter.

Spotlight will present the film to buyers at AFM. Dragos Buliga directed the film, which draws inspiration from dark fairytales and Transylvanian legends to create a modern fable.
The mystery thriller centres on a hardened vampire hunter and a journalist who travel to a village in Transylvania to investigate a mysterious event that happened in Zalesky Castle. The duo are guided a young Romanian girl and joined by a Korean television reality show team as they attempt to untangle the community's secrets.
Matt McCombs, CEO of Spotlight Pictures, said, "The whole team at Spotlight is thrilled to be working with Andrei Boncea and Catalin Catoiu on this exceptionally crafted thriller. The director has done a remarkable job in capturing a modern twist on the mythology of Transylvania."
Producer Andrei Boncea said: "We are happy to work with Spotlight for the international distribution of our film. Their outstanding commitment and enthusiasm for our work convinced us that they are the right company to partner with and we are confident that this is just the beginning of a long business relationship."
Catalin Catoiu, Dragos Buliga, Ovidiu Zegheru, Jean-Cristophe Lestra, Robert Neagoe, Bruno Leroy, and Mihai Radoi produce alongside Boncea.
McCombs negotiated the deal with Claudia Stavrositu of Content Cloud on behalf of the filmmakers.