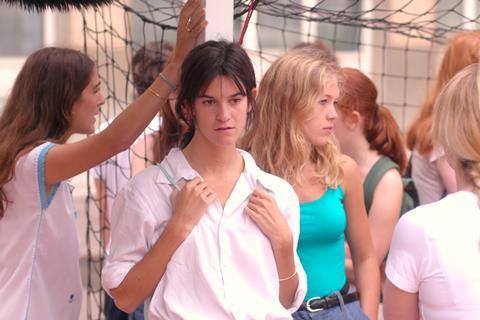 Paris-based sales company Luxbox has unveiled a new round of deals on French filmmaker Suzanne Lindon's debut feature Spring Blossom ahead of a special screening in Mexico City this week as part of the Ventana Sur market programme.
New deals include to US (Kimstim), Greece (Strada), Italy (102 Distribution), Korea (Jinjin), Japan (Gnome), Scandinavia, Iceland and the Baltics (Edge) and Taiwan (iFilm).
The film was due to be released by Paname Distribution in France on December 9 but this theatrical launch has been rescheduled for early 2021, due to fresh Covid-19 lockdown restrictions are keepiing French cinemas closed until December 15. The new date has yet to be set.
Spring Blossom will receive a physical market screening in Mexico City in collaboration with Ventana Sur on Tuesday (December 1).
Spring Blossom was one of 15 first features selected by the Cannes Film Festival for its 56-title special 2020 Official Selection, announced in June in the absence of a physical festival. The film eventually made its physical debut in Toronto's Discovery section before heading to San Sebastian. It has since screened in half a dozen festivals worldwide.
Lindon, who is the daughter of Cannes Palme d'Or winning actor Vincent Lindon and actress Sandrine Kiberlain, wrote, directed and co-stars in the film. She plays a precocious teenager, bored by people of her own age, who finds a fleeting soulmate in an older, equally disenchanted actor played by BPM co-star Arnaud Valois.
The feature is produced by Caroline Bonmarchand at Avenue B Productions whose recent credits include Sophie Letourneur's comedy Enormous and Sébastian Marnier's School's Out.
Previously announced deals territories include UK (Curzon), Canada (Axia Films), China (Hugo East), Switzerland (First Hands), Benelux (Cinéart) and Germany (MFA+ Filmdistribution).