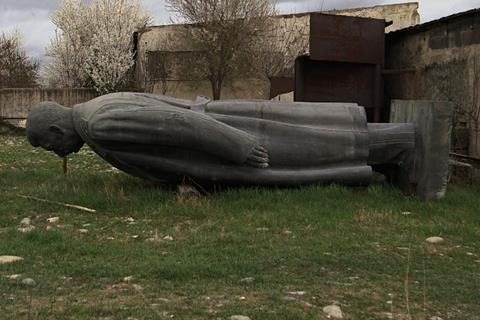 Filmmaker Nikoloz Bezhanishvili isn't the most famous man to have emerged from the Georgian town of Gori. A certain Joseph Stalin was also born there.
The Russian dictator is the subject of Bezhanishvili's new feature documentary, Easter, which was selected for Sarajevo's CineLink Work in Progress platform.
Bezhanishvili now lives in the Georgian capital of Tbilisi but used to spend his childhood holidays in Gori. He remembers town's infamous Stalin statue and contradictory opinions about the notorious figure from people such as his own grandfather, who was a devoted supporter of Stalin. After the Georgian government demolished the 20ft statue in 2010, the filmmaker returned to Gori to speak with the townspeople.
"I was interested in what the locals were thinking and I made a short video report for one of the international news outlets," Bezhanishvili recalled.
From that point onward, the director was keen to make a feature documentary on the subject of Stalin and his home town.
In 2016, Bezhanishvili began filming all the events in the town. "I understood I had to get closer to the characters to understand why they loved Stalin so much," he said. "OK, I understand marking the anniversaries, such as his birthday, but I was interested in their personal experiences of the Soviet Union and Stalin."
In 2017, the director began the next stage of his documentary, focussed on the townsfolk. He spent four years working on Easter. The locals, he realised, were proud that their home town had become popular because of Stalin. They credited him with winning the Second World War, saw him as "a cool man," and didn't want to look too critically at the darker side of his personality. "For the people, he was like a strong father who would protect them."
The director describes Gori's Communist Party members as "very, very good people" who treat others "kindly" and supported the documentary in any way they could. He also points to their situation, caught between the old Soviet Union and western-style capitalism. "They lost their values in this new era. They try to reach back [for] meaning," he said.
"Despite the fact that they know of my different views about their leader and the Soviet rule, it surprised me greatly that they let me depict their daily lives… It posed a huge dilemma because I strongly believe that the future of Georgia is integration into the west.
"I think the film will have a very big international response. Russia still uses Soviet-style propaganda to not allow [former] Soviet countries to look at the west."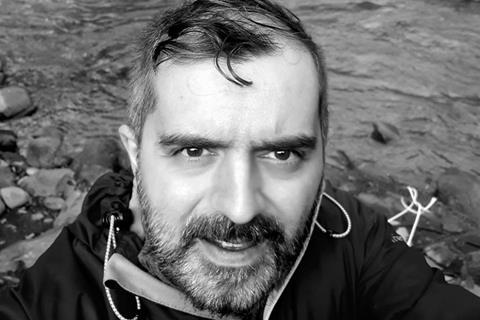 Bezhanishvili, who also produced Easter, is hoping to find distributors and connect with festival programmers through CineLink, which runs online this year.
Easter received support from the Georgian Film Centre. Bezhanishvili also benefitted from the American Film Showcase, a US film diplomacy programme put together by the University of Southern California School of Cinematic Arts (SCA). Through the programme, he was invited to attend the IDA's Getting Real conference in 2018 and had the chance to pitch Easter to Netflix, the Sundance Institute, Tribeca Institute, and other organisations.
Meanwhile, thanks to Cinedoc Tbilisi, the director was connected with Romanian editor Dana Bunescu.
Bezhanishvili made Easter through Nikadocfilm, the company he set up in 2018. He is developing two further documentary projects through the company.
However, it remains a struggle for Georgian filmmakers to raise budgets for their productions. "In Soviet times, Georgian film was very popular," he reflected. "We had a very big market - it was about 300 million people. Georgian cinema was very popular and had a very big commercial income.
"After the collapse of the Soviet Union, we lost this market. Georgia is now 4 million. But Cinelink and other industry events help us to show our projects to the international distributors."