Film premiered out of competition in Berlin. HanWay handles international sales.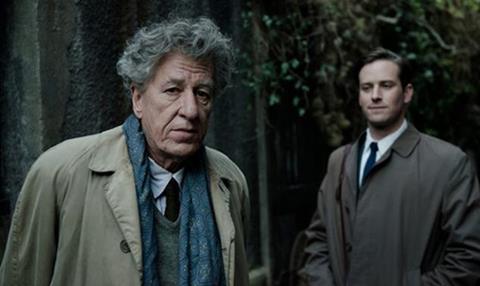 Sony Pictures Classics has acquired North American rights to Stanley Tucci's Final Portrait
The Riverstone Pictures film premiered out of competition in Berlin and tells the story of an offbeat friendship between American writer and art-lover James Lord and Alberto Giacometti.
The story takes place in 1964 as Lord is asked by Giacometti to sit for a portrait while on a short trip to Paris.
Tucci wrote and directed Final Portrait, which stars Geoffrey Rush, Armie Hammer, Clémence Poésy, Tony Shalhoub and Sylvie Testud.
Gail Egan, Nik Bower and Ilann Girard produced and executive producers are Deepak Nayar, Fred Hogge and Ted Blumberg.
"Giacometti's work and life and Lord's poignant memoir have fascinated me for years," Tucci said. "To finally bring my adaptation to the screen with this extraordinary cast and crew has been indeed a pleasure and to have Sony Classics distributing is a great honor."
"Audiences everywhere will embrace what Stanley Tucci has done here," Sony Pictures Classics said. "He has made a remarkable film about the artistic process of the great painter and sculptor Giacometti, with a stunning cast led by Geoffrey Rush. We are thrilled to be involved."
Sony Pictures Classics brokered the deal with CAA. HanWay Films handles international sales.