EXCLUSIVE: Vertigo acquires project starring Geoffrey Rush, Armie Hammer and Clémence Poésy.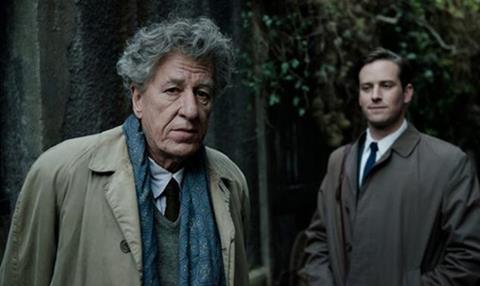 Vertigo Releasing has acquired Final Portrait, a biopic of Alberto Giacometti directed by Stanley Tucci, for the UK and Ireland.
Geoffrey Rush plays the Swiss painter and sculptor with Armie Hammer and Clémence Poésy co-starring.
Adapted from U.S. writer James Lord's memoir A Giacometti Portrait, the film offers a window into the chaotic life of the artist in 1960s Paris.
Ed Caffrey from Vertigo Releasing and Nicole Mackey of Hanway Films struck the deal.
The film, a labour of love for Beauty And The Beast and Hunger Games star Tucci, premiered at this year's Berlin Film Festival.
Vertigo are planning a summer 2017 release to coincide with Tate Modern's Giacometti retrospective and are exploring opportunities to cross promote.
Gail Egan produces for Potboiler alongside Nik Bower for Riverstone Pictures and Ilann Girard for Arsam International. Riverstone Pictures fully financed the project. Riverstone co-founder Deepak Nayar is executive producer and the film is produced in association with Olive Productions and Lowsun Productions.
Ed Caffrey of Vertigo Releasing said: "Final Portrait is a wonderful film, funny, affecting but also with a depth that draws us into a reflection on the artistic process."
Hanway's Nicole Mackey added: "We are so excited that the Vertigo team will be releasing Final Portrait in U.K., coinciding with a unique Giacometti exhibition at the Tate. They join a superb array of world distributors."