EXCLUSIVE: Comedy Star Worlds Episode XXXIVE=MC2: The Force Awakens The Last Jedi Who Went Rogue has closed deals in Berlin in multiple international territories.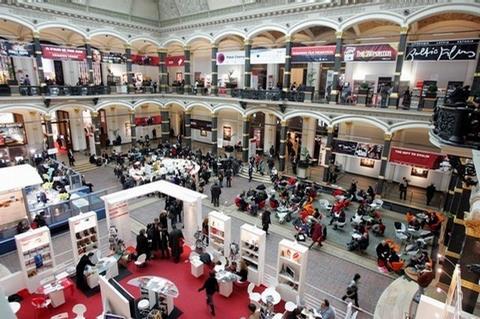 Covert Media president of international Liz Kim Schwan announced sales on Tuesday on the project that Covert is fully financing and producing.
Jason Friedberg and Aaron Seltzer wrote and will direct the Star Wars spoof and their credits include the Scary Movie franchise, Epic Movie and Vampires Suck.
Rights for Star Worlds have gone in Germany (Constantin Film), Italy (Eagle), Spain (Tripictures), and Latin America (Gussi).
Deals have also close with Eagle Films for the Middle East, Movie Cloud for Taiwan, PVR Pictures in India, Tanweer in Malaysia, and Red Pictures for Korea, Hong Kong, Thailand, Philippines and Vietnam. Covert is currently in discussions on additional major territories.
Covert CEO Paul Hanson is producing alongside Broken Road Productions' Todd Garner and the producers have earmarked an autumn production start.
The Star Worlds team aims to leave no convention, cliché, or iconic moment untouched in the parody.
Covert's Elissa Friedman, Media Content Capital's Sasha Shapiro and Anton Lessine and Broken Road's Jeremy Stein serve as executive producers on the feature.
Star Worlds is the second project announced under the two-year first look deal between Covert and Broken Road. The partnership is currently working on the underwater thriller Resurface announced in Cannes 2016.