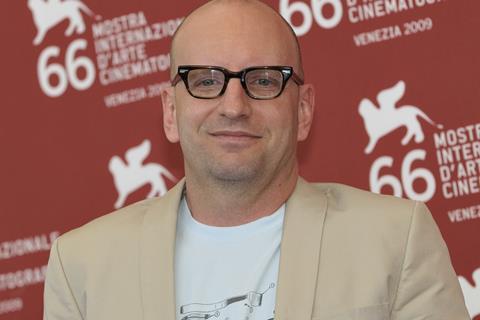 New Regency has acquired international distribution rights to Steven Soderbergh's upcoming thriller Unsane starring Claire Foy.
New Regency will distribute Unsane in all territories outside the US through Fox International. Soderbergh's Fingerprint Releasing and Bleecker Street will distribute the film in the US on March 23, 2018.
Joshua Leonard, Jay Pharoah, Juno Temple, Aimee Mullins and Amy Irving also star in the story that Soderbergh reportedly shot on an iPhone about a young woman involuntarily committed to a mental institution who must find out if her greatest fear is real or imagined.
Jonathan Bernstein and James Greer wrote the screenplay. Joseph Malloch produces, and Ken Meyer, New Regency's Arnon Milchan, and Dan Fellman serve as executive producers.
"We have always been great admirers of Steven's work, and we're delighted to finally work together to share his latest daring and intriguing film with the world," New Regency chairman Yariv Milchan said. "Unsane is hopefully one of many collaborations to come."
New Regency recently announced its overall deal with Steve McQueen as it continues to partner with top-tier filmmakers.
Soderbergh's last foray into sel-distribution with Bleecker Street earlier this year on the $29m Logan Lucky resulted in an underwhelming $27.8m US gross. The film took $17.4m internationally for $45.1m worldwide.