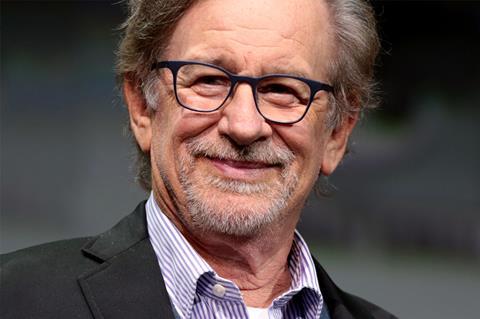 Amblin Partners chairman Steven Spielberg has assumed the role of CEO following the departure of current incumbent Michael Wright.
Jeff Small stays on as president and co-CEO, and will jointly preside over day-to-day operations with Spielberg.
Wright played an integral role in structuring Amblin, essentially DreamWorks 2.0 backed by Participant Media, Reliance Entertainment, eOne and Spielberg himself. He also helped set up the multi-year distribution arrangement with Universal Pictures.
Wright presided over a production slate that delivered The Girl On The Train and A Dog's Purpose. It was his role to build the stable of Amblin family films, DreamWorks adult films and the films with Participant Media, a key investor in Amblin Partners.
According to reports, while he was a devoted Spielberg lieutenant the departing CEO was not a perfect fit for the role. However he will stay close, serving as executive producer on Amblin Partners films The Talisman and The Wand.
In a statement issued on Tuesday Spielberg, whose Pentagon Papers drama The Post starring Meryl Streep and Tom Hanks is expected to be an awards contender when it opens in December, said: "I have always enjoyed working with Michael and the unique creative collaboration we've shared going back to his days at Turner Broadcasting.