Bastards director first woman to receive Stockholm's lifetime achievement award.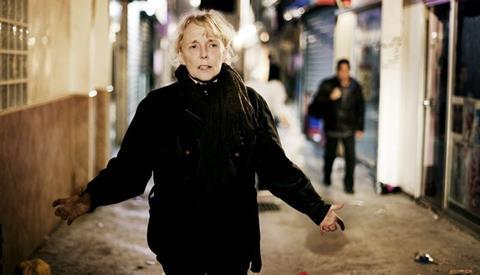 French director Claire Denis is to receive the Lifetime Achievement Award at the 24th Stockholm International Film Festival (Nov 6-17).
She will receive the Bronze Horse on Nov 7 following a screening of Bastards (Les Salauds), which played in Un Certain Regard at Cannes in May.
The prize has previously been awarded to directors such as Jean-Luc Godard, Quentin Tarantino, David Cronenberg, David Lynch and Oliver Stone.
A statement from the Stockholm jury said: "Claire Denis refuses to close her eyes to the creative and destructive force unleashed by human weaknesses. A bold explorer of postcolonial Africa and the dark corners of modern society, who invites the audience to an exposed universe that is beautiful and raw.
"This year's Lifetime Achievement Award goes to a filmmaker who continues to seek what others turn away from, always fearless and with a rare eye for visual poetry".
Denis made her feature debut in 1988 with Chocolat and followed up with titles including Nénette and Boni (1996), Beau Travail (1999), 35 Shots of Rum (2008) and White Material (2009).
She will be the first female director ever to receive the Stockholm Lifetime Achievement Award.
In Bastards, Vincent Lindon stars as Marco, a ship's captain called back to Paris after the suicide of his sister's husband. Sales are handled by Wild Bunch and it will be distributed in Sweden by TriArt Film.