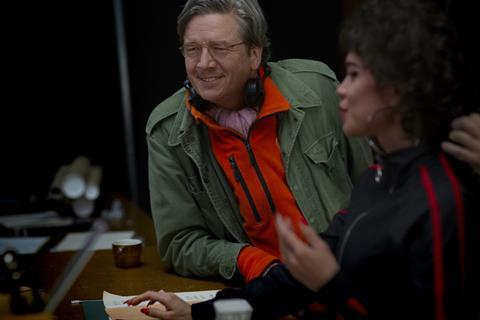 Studiocanal is launching world sales on Tomas Alfredson's Swedish-language feature The Jonsson Gang as Toronto gets underway today.

The film is in the final stages of post-production.
It is a reboot of a Swedish comedy film series which began in the 1980s, and produced eight feature titles. SF Studios is releasing the title in Sweden this December.
The Jonsson Gang is about a thief who, on release from prison, finds his gang have become law-abiding citizens and he must continue on his own. But when he is tasked with a bigger job than expected, he needs the help of his past accomplices to carry out their most difficult heist.
The Swedish cast is headed by Henrik Dorsin, Hedda Stiernstedt, David Sundin, Anders Johansson, Lena Olin, Henric Holmberg, Marie Göranzon, Lennart Hjulström, Pekka Strang and Reine Brynolfsson.
Alfredson co-wrote the script with Dorsin and Rikard Ulvshammar, with Anna Carlsten, Pontus Edgren, Joshua Mehr and Fatima Varhos producing.
The film is a FLX production in co-production with Another Park Film, Dorsin Enterprises, Tonefilm, SF Studios and TV4, in collaboration with C More, Chimney and Studiocanal, with support from Swedish Film Institute, Nordisk Film & TV fond and Norrköpings filmfond.
Studiocanal previously worked with Alfredson on the John le Carré adaptation Tinker Tailor Soldier Spy, which received three Oscar nominations in 2012 including best actor for Gary Oldman.