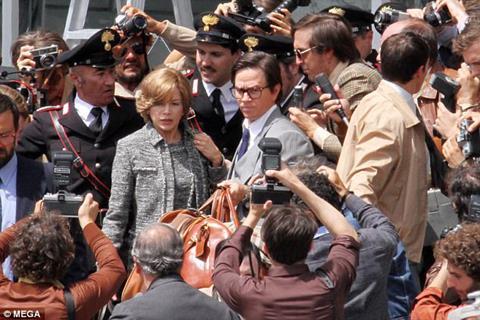 STX International has struck a deal with China's Hishow Entertainment to co-present Ridley Scott's All The Money in The World and for Hishow to be the exclusive rights-holder and distributor in China.
Charlie Plummer, Michelle Williams, Mark Wahlberg and Kevin Spacey star in the story inspired by the 1973 kidnapping of John Gaul Getty III.
The film is set to premiere November 16 at the AFI Fest in Los Angeles.
Beijing-based Hishow was founded in 2014 as a film and TV producer, investor and distributor.
The company's forthcoming releases also include Donovan Marsh's Hunter Killer starring Gerard Butler; Fernando Leon de Aranoa's Escobar starring Penelope Cruz, Javier Bardem and Peter Sarsgaard; and Pierre Francois Martin-Laval's $21m Gaston.