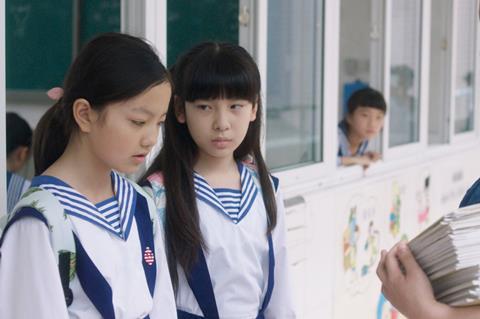 Russian director Elizaveta Stishova's Suleiman Mountain was awarded best film by the Roberto Rossellini jury at Pingyao International Film Festival (PYIFF) on Thursday night, while Vivian Qu's Angels Wear White was presented with best film by the Fei Mu jury.
A co-production between Russia and Kyrgyzstan, Suleiman Mountain follows a small-time con man, his two wives and recently returned son as they take a road trip through the countryside of Kyrgyzstan. Chinese production Angels Wear White, which premiered at Venice, revolves around an investigation into the assault of two schoolgirls by a middle-aged man in a seaside motel.
The Roberto Rossellini jury, which included directors Arnaud Desplechin, Xie Fei and Vishal Bhardwaj among other industry figures, also awarded best director to Chloe Zhao's The Rider. The Fei Mu jury, including French critic Jean-Michel Frodon, Indian director Anurag Kashyap and Japanese producer Shozo Ichiyama among others, awarded best director to Liu Jian's animated feature Have A Nice Day.
The Fei Mu jury, named for the director of 1948 Chinese classic Springtime In A Small Town, selected winners from across all Chinese films from first and second-time directors at the festival. The Roberto Rossellini jury selected titles from the 'Crouching Tigers' section, which is showcasing debut or second films from around the world.
The festival also presented young Chinese director Huang Yi Tong with a prize for his noir drama Sha Zhu Jang (literal translation: The Butcher), which was one of eight titles selected for the festival's Works-in-Progress Lab "Wings Project".
The awards were presented during Pingyao Night (November 2) at PYIFF, which also featured live performances and the world premiere of Ma Liwen's A Test Of Love Adventure. The event was held at the festival's huge, purpose-built outdoor auditorium, one of the main screening venues along with the state-of-the-art 'Springtime In A Small Town' indoor theatre and four smaller screens.
The festival centre, which also includes exhibition space, restaurants, a banqueting hall and media centre, has been built just off the main street of the ancient walled city of Pingyao.
Launched by Chinese filmmaker Jia Zhangke and festival director Marco Mueller, PYIFF is screening a programme of international films, works from young Chinese directors and a centennial retrospective of the works of Jean-Pierre Melville. The line-up also features a 'Hidden Dragons' section highlighting genre movies.
The festival kicked off on October 28 with a red carpet gala and screening of Feng Xiaogang's Youth and will close on November 4 with repeat screenings of award-winning films.