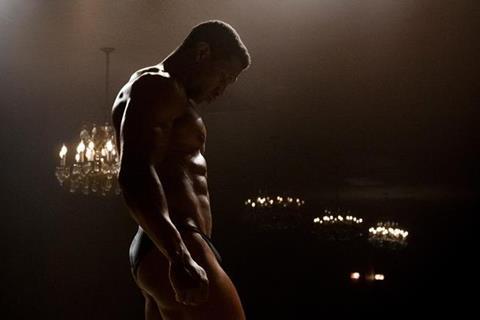 Sundance said on Saturday its accessibility efforts are "always evolving" after Marlee Matlin and fellow US Dramatic Competition jurors walked out of Friday night's world premiere of Magazine Dreams when captioning devices temporarily stalled.
According to reports the captioning device given to Matlin and other audience members who are deaf and hard of hearing did not function at the start of the screening. It was later repaired and it is understood the jury will watch the film at a rescheduled screening.
Variety, which broke the story, reported that the jury had requested captioning from all filmmakers. An excerpt from a letter by the jury urging filmmakers to use open caption DCP read, "The U.S. independent cinema movement began as a way to make film accessible to everyone, not just those with the most privileges among us.
"As a jury our ability to celebrate the work that all of you have put into making these films has been disrupted by the fact that they are not accessible to all three of us."
Matlin's fellow jurors are Jeremy O. Harris and Eliza Hittman
In a statement Sundance Institute CEO Joana Vicente said, "Our goal is to make all experiences (in person and online) as accessible as possible for all participants. Our accessibility efforts are, admittedly, always evolving and feedback helps drive it forward for the community as a whole."
Elijah Bynum directed Magazine Dreams starring Jonathan Majors as a tormented bodybuilder who takes care of his war veteran grandfather while trying to make the big time.