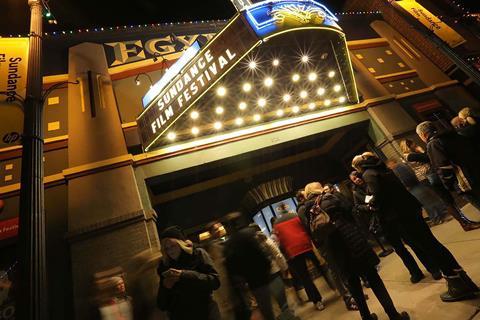 This month's Sundance festival is going fully online, with organisers taking what they called the "difficult decision" to rethink plans for a hybrid event as the Omicron-driven Covid surge continues.
The festival will still begin on January 20, with 11 days of online programming going ahead as planned. The planned in-person elements in Park City and Salt Lake City, however, will move online, with screening schedules being adjusted to take account of the change.
The festival's seven satellite partners will host screenings for their local communities from January 2 to 30.
Organisers said they will be contacting pass and package holders and ticket purchasers with an update on tickets that have already been bought.
A statement from Sundance said: "We have been looking forward to our first fully hybrid Sundance Film Festival and our teams have spent a year planning a festival like no other. But despite the most ambitious protocols, the Omicron variant with its unexpectedly high transmissibility rates is pushing the limits of health safety, travel and other infrastructures across the country.
"While it is a deep loss to not have the in-person experience in Utah," the statement continued, "we do not believe it is safe nor feasible to gather thousands of artists, audiences, employees, volunteers and partners from around the world for an eleven-day festival while overwhelmed communities are already struggling to provide essential services."
Plans for a hybrid, in-person and online Sundance were first announced last May, four months after the festival's fully online edition of January 2021.
As recently as early December festival director Tabitha Jackson and Sundance Institute CEO Joana Vicente said they were "confident in our model" for a hybrid event.
Two weeks ago the festival announced tightened vaccination rules for those attending the in-person events planned for the festival but stopped short of canceling those events altogether.