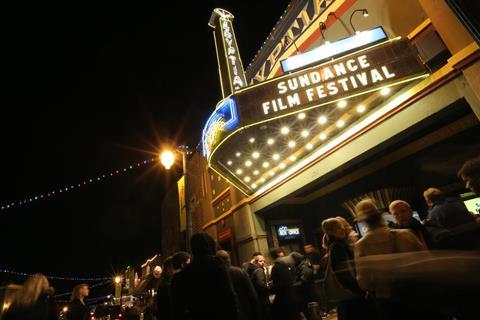 The 2022 Sundance Film Festival will take place in person and online from January 20–30 next year.
Festival brass said they were eager to return to Sundance's traditional Utah hubs in Park City and Salt Lake City and would provide updates in the summer. Further details were unavailable at time of writing.
"We can't wait to return to Park City, Salt Lake City — and beyond — for next year's Sundance Film Festival," Sundance said in a note to press.
"The 2022 festival will take place in-person and online. We are in the process of designing a safe and accessible festival where our audiences and artists can come together to celebrate and discover new work, and each other."
Sundance Film Festival director Tabitha Jackson and her team steered clear of planning physical events in Park City or Salt Lake City this year, however there were satellite screenings at arthouse cinemas across the US where permitted by local authorities.
Overall the festival earned high marks for the quality of the selection and an efficient and easy-to-use portal. Business was robust and Apple paid a record $25m for worldwide rights to CODA, sparking anger from international buyers who said they had closed territory deals with Pathé prior to the streamer's big play.
With the 2022 edition in mind, festival heads continue to play it safe despite the roll-out of the US vaccination programme. According to the Centers For Disease Control and Prevention (CDC) on Wednesday, more than 58% of adults in the US have received at least one shot.
President Biden has set a target of at least one shot for 70% of adults by July 4. Following government approval, the CDC has begun recommending the Pfizer vaccine for the lowest age bracket yet – children aged 12-15.
Sundance Institute CEO Keri Putnam will step down later this year after more than a decade in the role.
Sundance London will run as a physical event at Picturehouse Central from July 29 to August 1 and will open with Edgar Wright's debut documentary The Sparks Brothers.