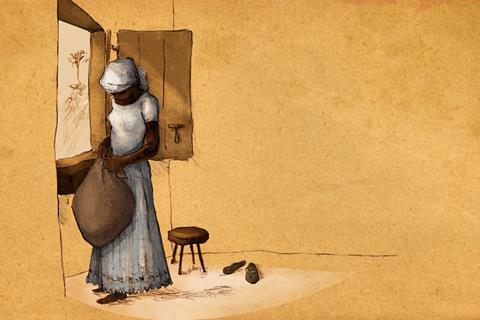 Sundance Institute's Documentary Film Program (DFP) has selected 20 non-fiction films covering subjects ranging from housing inequality to feminist history for Sundance Institute Documentary Fund Grants.
Eight out of the ten US films granted are directed by at least one BIPOC director. Globally, half the projects have international roots in regions that the DFP prioritises because freedom of expression is at risk, or due to local infrastructures that lack adequate support mechanisms for independent film.
The fund offers non-recoupable support for non-fiction projects that elevate and advance cultural dialogue and break new ground in creativity and innovation from filmmakers with a distinct voice and vision, and a meaningful connection to the work they create.
Some $600,000 in unrestricted grants has been provided to the projects in various stages of production and distribution, including eight in development, eight in production, three in post-production, and one in post-production and impact.
The latest grantees are:
Development
Anna Borges do Sacramento (Arg-Bra-Por-Sp)
Dir: Aída Bueno Sarduy
The Broken R (Ecu-Ita)
Dir: Ricardo Ruales
Chain Of Rocks (USA)
Dir: Damon Davis
Colors Of White Rock (Fra-Mon)
Dir: Khoroldorj Choijoovanchig
The Past Is Waiting Up Ahead (Gua-USA)
Dire: Gerardo del Valle
unseen (USA)
Dir: Set Hernandez Rongkilyo
Waiting For Winter (Bang-Fra-Ger)
Dir: Farid Ahmad
Production
Eat Bitter (CAR-China)
Dirs: Pascale Appora-Gnekindy, Ningyi Sun
Heatroom (HK)
Dirs: Chan Hau Chun, Chui Chi Yin
No Other Land (Pal)
Dirs: Basel Al Adarra, Yuval Abraham, Hamdan Balal, Rachel Shor
Red Herring (working title, UK)
Dir: Kit Vincent
The Vagrant Master (China)
Dirs: Weichao Xu, Weixi Chen
Third Act (USA)
Dir: Tadashi Nakamura
Untitled Lerone D. Wilson Documentary (USA)
Dir: Lerone D. Wilson
Untitled Prison Hunger Strike Film (USA)
Dirs: Lucas Guilkey, JoeBill Muñoz
Watertight (USA)
Dir: Fox Maxy
Post-production
Dancing On The Edge Of A Volcano (Leb-Fra)
Dir: Cyril Aris
Hidden Letters (China-USA-Nor-Ger)
Dirs: Violet Du Feng, Zhao Qing
I Didn't See You There (US)
Dir: Reid Davenport
Razing Liberty Square (USA)
Dir: Katja Esson.
Recent projects supported include: Ascension, Collective, Crip Camp, Minding the Gap, The Mole Agent, and Welcome To Chechnya.