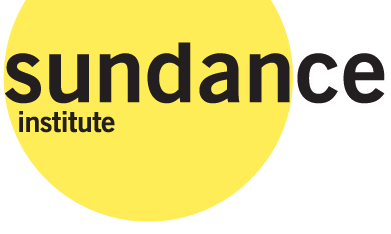 Sundance Institute has announced the incoming group of eight Women at Sundance | Adobe Fellows working in fiction, documentary, and episodic.
The Fellows will receive year-round mentorship from Sundance Institute and Adobe executives and benefit from two skill-building workshops, referrals to career development opportunities, coaching, a $6,250 cash grant, introductions to industry contacts and advisors, a one-year subscription to Adobe Creative Cloud, and a one-year membership to Sundance Collab.
The Fellows, each of whom has participated in a Sundance Institute Lab or programme relevant to their career path, are: Elizabeth Ai, a filmmaker, show creator, and fellow of Berlinale Talents, Tribeca Institute and Sundance Institute who is in post on documentary feature New Wave and is developing the series adaptation; Deidre Backs, who worked at Alexander Payne's development company and produced Sundance 2020 entry Little Chief; Aisha Bhoori, a Pakistani-American writer who has worked on Ms. Marvel (Disney+) and The Staircase (HBO Max) and is a 2021 Sundance Episodic Lab Fellow; and Zandashé Brown, a writer-director who participated in Sundance Directors and Screenwriters Labs.
Rounding out the Fellows roster are: filmmaker Joie Estrella Horwitz; Miciana Hutcherson, whose feature script Girls, led to 2019 and 2021 Sundance Institute Indigenous Program Fellowships and got support for her second feature Fancy Dance (co-writer) from 2021 Sundance Screenwriters Lab and 2021 SFFilm Rainin Grant and was featured on Indigenous List hosted by The Black List and 2022 Scripted Cannes Screenplay List; writer-director and Sundance Episodic Lab fellow Meghan Ross; and Jin Yoo-Kim, a Sundance Producers Fellow who is producing Manzanar, Diverted: When Water Becomes Dust and is in development for her docuseries, Cult Foods.
"Any artist can speak to how practical support paired with a nurturing community makes all the difference – this is especially true for women filmmakers, who are notoriously underrepresented in the industry. Providing multi-faceted assistance to our fellows as they develop their creative practices is our goal" said Adella Ladjevardi, associate director for Women at Sundance. "Our collaboration with Adobe has had a profound impact on the careers of so many talented storytellers in the past–we're very excited to see how the new group advances with this customized and robust support."
Prior Fellow Meryam Joobeur wrapped production on her debut fiction feature Motherhood, while Malika Zouhali-Worrall's short film Video Visit premiered at 2022 SXSW, McKenzie Chinn is directing a short film based on her scripted feature A Real One, and Cris Gris is directing multiple TV shows for streamers and preparing to direct her feature Forward.