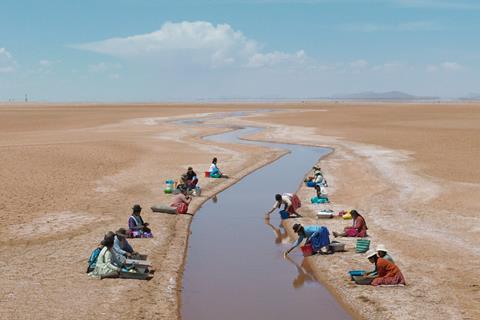 New UK-Ireland distributor Conic has made its first acquisition – Alejandro Loayza Grisi's debut feature Utama, which won the grand jury prize in the World Cinema Dramatic competition at Sundance this year.
Conic, which launches officially in October, acquired the title from sales agent Alpha Violet. It will release the film in UK-Ireland cinemas on November 11 this year, following a UK premiere at BFI London Film Festival.
Following its Sundance debut, Bolivian feature Utama has won multiple prizes on the international festival circuit, including at Transilvania, Malaga, Guadalajara and Beijing.
It secured deals for major territories including Italy, Spain and Latin America earlier this year.
Set in the arid Bolivian highlands with a climate change theme, the film is a love story in which an elderly couple's traditional way of life is threatened by a long drought.
Glasgow-based Conic is being set up by Graham Fulton and Jen Davies, who have over 20 years combined experience in the sales and distribution landscape, most recently at Park Circus.