Superhero comedy starring Brett Goldstein and Catherine Tate set for UK theatrical release.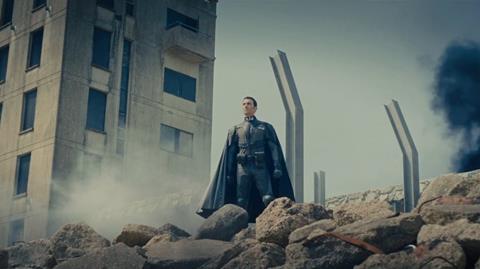 Signature Entertainment has announced that Jon Drever's British superhero comedy SuperBob is to receive a theatrical and video-on-demand release.
The film will be released in cinemas on Oct 16 and will be available on home entertainment from Oct 19.
Brett Goldstein, part of the ensemble cast of Ricky Gervais series Derek, stars as a London postman who inherits superpowers and is recruited by the Ministry of Defence - only to become laden in bureaucracy. On his one day off, he is set to go on his first date in six years, but a visiting US Senator may be about to start World War Three.
The cast includes Catherine Tate, David Harewood, Natalia Tena, Laura Haddock and Ruth Sheen.
SuperBob first screened during the London Comedy Film Festival in January and won the Discovery Award at LOCO, four awards at Filmquest and Best Feature at Philadelphia Comic Con.
SuperBob is financed and produced by The Fyzz Facility and Grain Media in association with Goldcrest Films. The film marks Jon Drever's feature film directorial debut. Drever co-founded production company Grain Media in 2006.
Written by Brett Goldstein, Will Bridges and Jon Drever, the film is produced by Robert Jones (The Usual Suspects) and Wayne Marc Godfrey (The Survivalist) of The Fyzz Facility alongside Drever, who said: "I am so happy that the world finally gets to see our movie, SuperBob.
"The cast and crew were wonderful to work with, I know I'm supposed to say that, but it's really true."