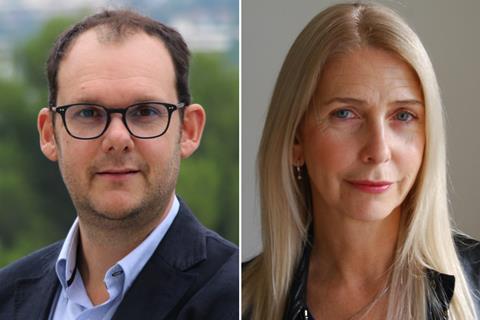 Beta Film-backed Swedish outfit Dramacorp and the newly-launched Stockholm-based production company Mismatch Films are teaming up to co-produce the suspense drama Mediterranean Dreams.
Patrick Nebout (The 100-Year-Old Man Who Climbed Out the Window and Disappeared) of Dramacorp will executive produce, and Camilla Nasiell of Mismatch will produce.
Stellan Forsberg, also a founder of Mismatch, wrote the script.
The original English-language screenplay is about a privileged European woman and her four-year-old daughter on a luxurious cruise who run into a crammed refugee vessel on the Mediterranean Sea.
The feature is now in development with a plan to start filming in France, Malta and Morocco in 2019. No director or cast has been set yet for the project, which is budgeted at about $11.4m ( €10m.)
"Stellan Forsberg's compelling narrative captures you like a rip tide and there is no escape from the epicentre of the story and its characters in this unyielding drama," said Nebout. "This is a unique concept that perfectly fits Dramacorp's mission to produce high-concept drama with strong international appeal."
Stockholm-based Mismatch was launched in 2017 by Nasiell and Forsberg, who both have experience as international film publicists. Nasiell has also worked as a TV producer, line producer and executive producer.
Mediterranean Dreams is the first of three feature films the company is developing; the other two are also written by Forsberg.
Dramacorp was launched in 2016 by Nebout and Jan Mojto of Munich-based Beta Film, which is a major shareholder. Nebout previously co-founded NICE Drama.