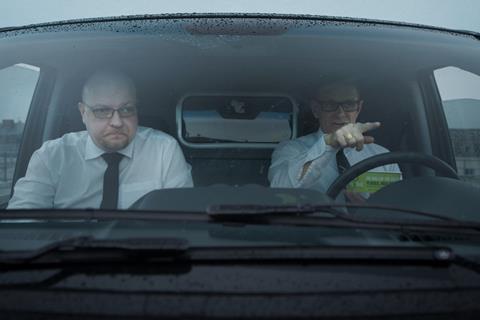 Syndicado has acquired worldwide rights excluding Sweden, Denmark and Estonia to Carl Olsson's Meanwhile On Earth.
The documentary about the funerary industry had its world premiere in Rotterdam and now screens in Goteborg's Nordic Documentary Competition.
Constructed as a collage of scenes and situations – each a tableau – the film investigates the human relationship with death in our society, based on the people that have made death part of their everyday lives.
The film was pitched at CPH:DOX last year under the working title A Place Above The Sky.
Alexander Govedarica from Syndicado described the film as: "a calm and rewarding celebration of life."
Caroline Drab produces for De Andra (Sweden) in coproduction with Final Cut for Real's Anne
Köhncke (Denmark), Ivo Felt for Allfilm (Estonia), SVT and Film i Skane. The film is supported by the Swedish Film Institute.
Olsson previously directed Patrimonium, which won an award for artistic excellence at the 2019 Moscow International Film Festival.