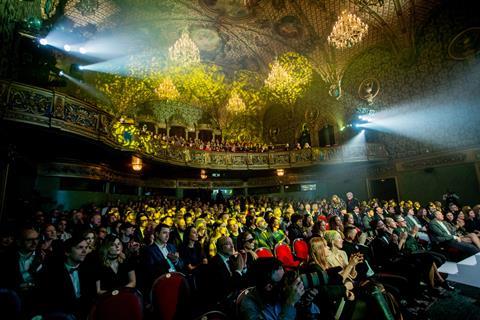 Tallinn Black Nights Film Festival (PÖFF) is adding a 'Critics' Picks' competition strand for its 2022 edition, which runs November 11-27.
The section will showcase up to 10 films selected by the festival's programming team that are "powerful and artistically-outstanding works which might otherwise be overlooked in PÖFF's broader programme," according to the festival.
The strand's programming team is headed by curator, journalist and author Nikolaj Nikitin, who is head of SOFA School of Film Advancement.
"The Critics' Picks competition solves a challenge our programming team has seen for many years: small but brilliant films that are unfortunately often lost in the mix of our fast-growing line-up and large-scale international festivals," explained festival director Tiina Lokk.
Critics' Picks screenings will take place from November 17-25. The festival's other competitive sections are the official selection, first feature, Baltic competition and Rebels with a Cause.