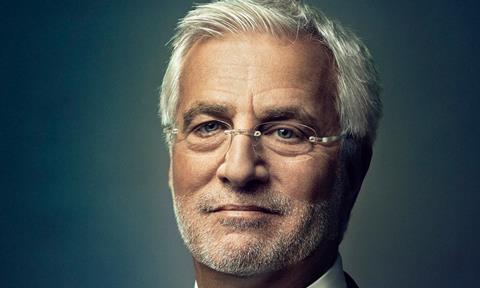 Donald Tang has hired Rodolphe Buet to serve as president of international at TMP Entertainment, whose suite of companies includes IM Global and Open Road.
Buet will report to TMP Entertainment chairman and CEO Rob Friedman (pictured). IM Global president of international sales and distribution Michael Rothstein will report to Buet.
"Rodolphe has a proven track record and expertise delivering for filmmakers and properties in the international marketplace, and this, coupled with his leadership expertise, fit well into TMP Entertainment's vision to build a multi-faceted global studio," Friedman said. "I am very pleased to join forces with him once again and look forward to much success."
Buet added, "I am excited to join the TMP family, and Rob with whom I have enjoyed tremendous success, as we embark on this journey to identify new ways to serve the growing and diverse appetite of the entertainment industry. I look forward to utilizing my diverse background in worldwide sales and marketing to bolster TMP's brand through its incredible slate of film and TV projects."
TMP Entertainment's slate of films for sale includes Steven Knight' Serenity starring Matthew McConaughey, Anne Hathaway, Diane Lane, and Djimon Hounsou; Wayne Roberts' Richard Says Goodbye with Johnny Depp; Zoe starring Ewan McGregor; I Think We're Alone Now with Peter Dinklage, Elle Fanning, and Paul Giamatti; and André Øvredal's Mortal.
The sales slate encompasses the acclaimed Film Stars Don't Die In Liverpool with Annette Bening and Jamie Bell, and Woman Walks Ahead with Jessica Chastain.
Buet has served in multiple leadership roles at Studiocanal, Canal+, and Vivendi Group including president of distribution and marketing, where he oversaw Studiocanal's overall marketing and distribution strategy on he likes of Paddington, Tinker Tailor Soldier Spy, and the upcoming release Commuters.