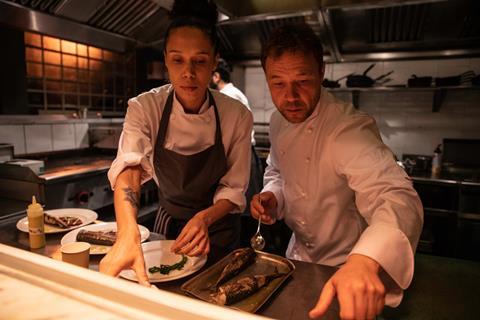 Matthew Gentile's action thriller American Murderer, Cecilie McNair's Danish psychological drama Baby Pyramid, and Italian titles Io E Spotty by Cosimo Gomez, and Andrea Brusa and Marco Scotuzzi's Le Voci Sole, will all make their world premieres in competition at the Taormina Film Festival later this month in Italy.
They will be joined in competition by the Italian premieres of Philip Barantini's Boiling Point, about life in a London restaurant kitchen on the busiest day of the year, and Australian director Leah Purcell's western The Drover's Wife: The Legend of Molly Johnson.
Io E Spotty is about an introvert who is only comfortable with himself when wearing a dog costume, while Le Voci Sole narrates a series of dramatic events emerging from social media interaction.
The majority-Italian jury is comprised of writer-director Cristina Comencini, singer Noemi, actor Massimiliano Gallo and writer Marco Borromei, alongside UK writer-director Aleem Khan.
The festival is headed by co-artistic directors Francesco Alò, Alessandra De Luca and Federico Pontiggia.
The festival takes place in the historic location of the ancient Roman theatre called the Teatro Antico in Taormina. It will launch with a restored copy of Francis Ford Coppola's The Godfather, with the director present to mark the 50th anniversary of the film that brought Sicily to the world.
This year the festival will run from June 26 to July 2.