APRIL 21 UPDATE: Executive director of film body 'touched by support'.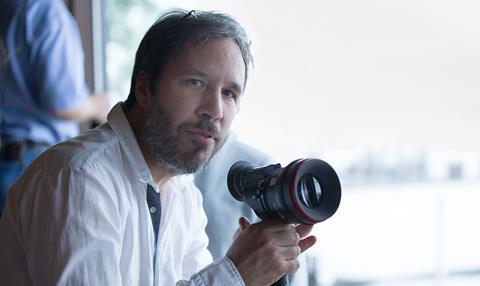 Carolle Brabant, the executive director of Telefilm Canada, has released a statement in light of a protest letter by leading Canadian directors voicing concern over rumours the body will merge with the Canada Media Fund.
Denis Villeneuve and David Cronenberg are among 51 signatories who wrote to the government this week as it conducts a review of culture policy in the digital age.
Brabant's statement issued late on Thursday night said: "We're touched by the support expressed by Canadian directors and producers for Telefilm Canada's mandate. As we celebrate our 50th anniversary, Telefilm's commitment to developing and promoting Canadian filmmaking talent is as strong as ever.

"As reflected in our 11-year partnership with the Canada Media Fund, we constantly seek to enhance the effectiveness and efficiency of funding program delivery, especially in today's multiplatform environment.

"We understand the industry wanting to be part of the conversation on Canadian content in a digital world."
APRIL 20 REPORT: Fifty-one Canadian directors have written to prime minster Justin Trudeau and heritage minster Melanie Joly protesting what they believe to be a government proposal to merge Telefilm Canada with the Canada Media Fund (CMF).
The Liberal government is reviewing culture policy in the digital age and the signatories to the letter believe a merger is on the table.
Toronto-based Globe And Mail ran an excerpt of the letter, whose signatories include Denis Villeneuve, David Cronenberg, Atom Egoyan, Denys Arcand, Deepa Mehta, Xavier Dolan, and Sarah Polley.
They wrote: "We are deeply concerned that if feature film investments are subsumed within a larger agency with a competing and unsympathetic mandate, its independence and efficacy will quickly erode.

"Merging filmmaker-driven Telefilm with broadcaster-driven CMF would deal a devastating blow to Canadian cinema."
Telefilm Canada administers public funds to support cinema and its involvement on a project triggers the release of further public and private money.
The body is seen as a champion of art house cinema, whereas the CMF operates under a more commercial, mandate to support television and digital projects through federal funding and levies on cable and satellite companies.
These companies sit on the CMF board and some fear they bring an unduly heavy influence to that body's decision-making.
Further, there is concern that as film-like projects migrate to digital platforms where there are no levies imposed on distributors or ISP's, the influence of broadcasters will diminish.
Telefilm Canada operates an annual allocation budget of approximately C$100m, around one-quarter of that of CMF. Telefilm administers the CMF, but has no say in its funding allocation.
The signatories also fear the creation of a "super agency" that would include crown corporations like the Canadian broadcasting Channel or the National Film Board.
A spokesperson for the culture minister did not confirm that a merger was planned and said the results of the review were not expected until the end of the year.