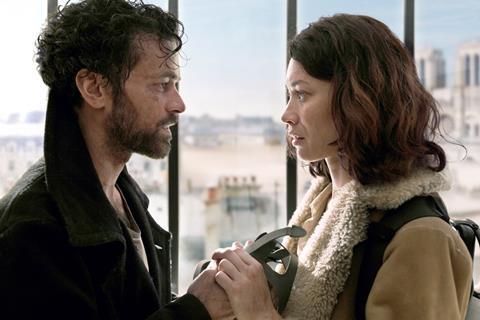 TF1 Studio has announced brisk business on French action-disaster thriller Just A Breath Away, starring Romain Duris and Olga Kurylenko as a couple caught up in a race against time to get their sick talk daughter to safety after an earthquake hits Paris.
The film has sold to Germany (Splendid Medien), Spain (Avalon), Switzerland (Pathé), Belgium (Distri7), Russia (Top Film), Turkey (Ozen Film), Poland (Monolith), Central Europe (Prorom), Latin America (All Media Distribution), Japan (CCC), South Korea (Cine Lux), Taiwan (Applause), China (Turbo Film), Singapore (Shaw Organisation), Indonesia (MoxieNotion) and Vietnam (Skyline).
Mars Films is gearing up to release the film in France this April. It is produced by Intouchables producer Nicolas Duval (Quad Productions) alongside Guillaume Colboc (Section 9), Guillaume Lemans (Esprits Frappeurs) and Christian Larouche (Christal Films).
"Taking on board a French disaster movie was not an easy one, but we wanted to take this bet with Quad Productions," said Sabine Chemaly, evp, international distribution, at TF1 Studio.
"They have been a game-changer on the perception of French romantic comedies with Heartbreaker, or comedies with emotion with Intouchables. We are very excited to be partnering with them on Just A Breath Away."