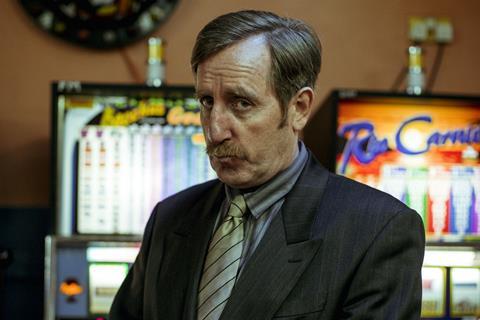 The world premiere of Irish comedy drama The Belly Of The Whale, the debut of producer turned director Morgan Bushe, will open the 30th anniversary edition of the Galway Film Fleadh (July 10-15).
Michael Smiley, Lewis McDougall and Pat Shortt star in the film about a teenager who breaks free from his foster home in an Irish seaside town in a bid to reclaim his family's caravan park and salvage his friendship with his best friend and drinking partner. They join forces with others, hatching a plan to rob the local amusement arcade.
Bushe previously produced The Other Side Of Sleep and Anton Corbijn Inside Out though Fastnet Films, the company he runs with Macdara Kelleher and Lance Daly.
The Belly Of The Whale is produced by Fastnet with Tilted Pictures. Bushe co-wrote the screenplay with Greg Flanagan.
"As a festival of discovery, we're proud to open with Morgan's first feature - a fun, anarchic Irish crime drama with an interesting mix of Irish, Northern Irish and Scottish acting talent," said Film Fleadh programmer Will Fitzgerald.
Dublin-based Wildcard Distribution has Irish rights to the film with XYZ Films handling North American sales.
The Belly Of The Whale shot on location in Ireland and is backed by the Irish Film Board, which is now known as Screen Ireland to reflect the widening remit of the agency.
"Thanks to the increased government support for the Irish audio-visual industry, announced as part of Project Ireland 2040, Screen Ireland will be able to facilitate and support Irish voices and their stories in Ireland and on the international stage on traditional and emerging platforms," said James Hickey, chief executive of Screen Ireland, this week.
Several further titles including Katie, a documentary charting a volatile period in the career of boxing champion Katie Taylor, and Don't Go, a psychological thriller starring Stephen Dorff and Melissa George, have already been announced by Galway.