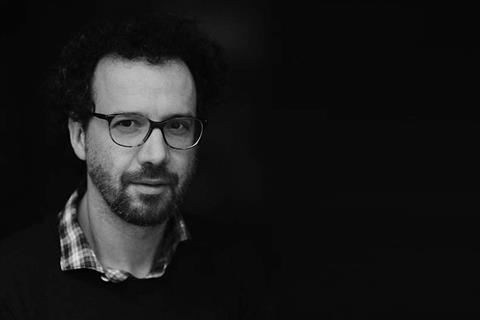 Carlo Chatrian, artistic director of the Locarno film festival since 2012, has been named in German media reports as the new artistic director of the Berlinale from 2020.
The news was neither confirmed nor denied by Monika Grütters, the German state minister for culture and media, who had been planning to announce the new director at a press conference in Berlin on Friday June 22.
Chatrian would replace Dieter Kosslick who has headed the Berlinale since 2001.
If the handover procedure follows the same pattern as when Kosslick succeeded Moritz de Hadeln, Chatrian would be a 'shadow festival director' for Kosslick's final edition in 2019, following his every move during the Berlinale (February 7-17). Chatrian would then officially take up his post in May 2019.
Grütters also intends to announce a festival 'manager' to work with the artistic director.
If confirmed, Chatrian will be a surprise replacement for Kosslick. In a conversation with Germany's ZEIT Online last summer Chatrian appeared to rule himself out when he said he considered the Berlinale to be "a magnificent festival with lots of potential, but I don't think that I am suitable for it especially since I don't speak German".
Other names linked with the role at various points in the past few months have included Toronto's Cameron Bailey, Rotterdam's Bero Beyer and MoMa's Rajendra Roy as well as Filmfest München's Diana Iljine, and German film funders Kirsten Niehuus and Petra Müller.
The appointment has been made by a three-person committee chaired by Grütters with German Films managing director Mariette Rissenbeek and Björn Böhning, the former head of the Berlin Senate Chancellery, in consultation with producers,directors, actors, festival experts and Berlinale staff.
Turin-born Chatrian is a former journalist and film programmer who has worked at Locarno since 2002, taking over as artistic director from Olivier Pere in 2012. Kosslick joined the Berlinale from a background running film funds in Hamburg and Düsseldorf.
The departure of Chatrian from Locarno will now likely launch the Swiss festival into its own search for a new artistic director. The 71st edition takes place this year from August 1- 11.