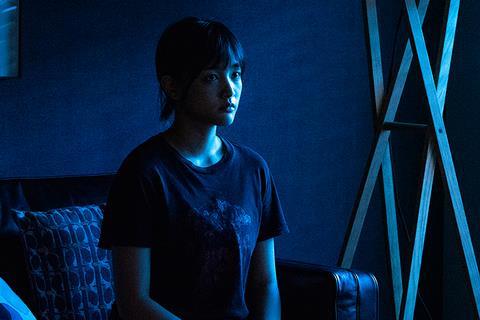 Chung Mong-hong's The Falls won best narrative feature and three other prizes at Taiwan's Golden Horse Awards on Saturday night (November 27), while Kiwi Chow's Revolution Of Our Times took best documentary feature.
Selected as Taiwan's submission for best international feature at the Oscars, The Falls also won awards for best leading actress (Alyssa Chia), best original screenplay (Chung and Chang Yaosheng) and best original score (Lu Luming). The film received its world premiere at this year's Venice film festival.
Revolution Of Our Times, filmed during the protest movement in Hong Kong in 2019, was a surprise last-minute entry at this year's Cannes film festival. Following the introduction of the National Security Law in Hong Kong in 2020, the film is unlikely to ever receive an official screening in Hong Kong.
Fiona Roan Feng-I's debut feature American Girl was another big winner at the Golden Horse Awards, picking up five prizes including best new director and best new performer (Caitlin Fang). The film, about a Taiwanese-American teenager who moves to Taipei during the SARS epidemic, also took best cinematography, the FIPRESCI prize and the audience choice award.
Clara Law was awarded with best director for Drifting Petals, described as a part-memoir, part-travelogue spanning Australia, Macau and Hong Kong, while Chang Chen was awarded with best actor for Cheng Wei-hao's The Soul, which also took best art direction and best film editing. Best supporting actor went to Lee Kuan-ting for Treat Or Trick, while best supporting actress was presented to Wang Yu-xuan for Goddamned Asura (see full list of winners below).
GOLDEN HORSE AWARDS 2021:
Best narrative feature: The Falls, dir: Ching Mong-hong
Best documentary feature: Revolution Of Our Times, dir: Kiwi Chow, Hongkongers
Best director: Clara Law, Drifting Petals
Best leading actor: Chang Chen, The Soul
Best leading actress: Alyssa Chia, The Falls
Best supporting actor: Liu Kuan-ting, Treat Or Trick
Best supporting actress: W ang Yu-xuan, Goddamned Asura
Best original screenplay: Chung Mong-hong and Chang Yaosheng, The Falls
Best adapted screenplay: Jun Li, Drifting
Best new director: Fiona Roan Feng-I, American Girl
Best new performer: Caitlin Fang, American Girl
Best documentary short film: In Their Teens, dir: Lin Yu-en
Best live action short film: Good Day, dir: Zhang Zhi-teng
Best animated short film: The Magical Tracing, dir: Wu De-chuen
Best cinematography: Giorgos Valsamis, American Girl
Best visual effects: ArChin Yen, Till We Meet Again
Best art direction: Huang Mei-Chin, Liang Shuo-lin and Liao Huei-li, The Soul
Best make-up & costume design: Singing Lin, Hsiao Pai-chen and Liu Hsien-chia, Till We Meet Again
Best action cinematography: Chan Man-fai, Chu Ke-feng and Feng Ren-zhi, Nezha
Best original film score: Lu Luming, The Falls
Best original song: I Missed You, composed, written & performed by Eve Ai
Best film editing: Shieh Meng-ju, The Soul
Best sound effects: R.T. Kao and Chu Shih-yi, Till We Meet Again
Outstanding Taiwanese Filmmaker of the Year: Frank Chen
Audience Choice Award: American Girl
FIPRESCI Prize: American Girl
Lifetime Achievement Awards: Lin Tsan-ting and Tsai Yang-ming