Production partners include Sid Ganis, Mark Johnson, Joe Roth.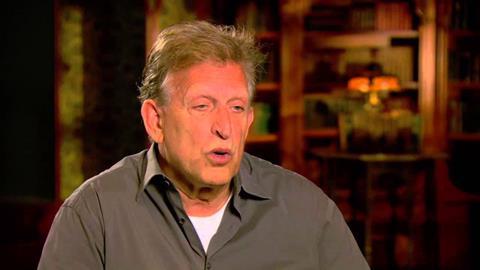 Chinese businessman Jian-hua 'Kenny' Huang is understood to be behind US-based finance, production, marketing and distribution company The H Collective.
The venture claims to have an exclusive partnership with entertainment conglomerate Beijing Culture and plans to finance and/or produce four broadly appealing features a year over the next four years in the family/comedy, action-adventure, horror / genre, and prestige categories. A press conference about the venture is scheduled for Tuesday at the Shanghai International Film Festival.
Representatives of The H Collective say it has struck deals with producers Sid Ganis and Nancy Hult Ganis, Mark Johnson, and Joe Roth (main picture) and Jeff Kirschenbaum.
Huang is a businessman and facilitator understood to enjoy close ties with former Paramount vice-president Rob Moore and Huahua Media, the company linked to an on-again, off-again $1bn investment in the studio with Shanghai Film Group.
The Chinese entrepreneur is also known to the sports industry and was involved with a failed attempt to purchase Liverpool Football Club several years ago.
The H Collective's initial slate includes an untitled xXx sequel that follows this year's release of xXx: Return Of Xander Cage and taps into the expertise of Roth, who launched the action franchise in 2002 while at Revolution Studios.
Roth and Kirschenbaum will produce that project and are also on board the action comedy Three Sisters that Timur Bekmambetov will direct from a screenplay by Derek Haas and stars Ruby Rose.
Sid Ganis (pictured at bottom) and Nancy Hult Ganis will produce A Children's Song, about students who uncover the story of a Jewish exodus to Shanghai during the Second World War.
Mark Johnson (pictured in middle) will produce horror-thriller Raven Road based on a screenplay by Brian Anderson about teenagers who investigate an urban legend located on a deserted stretch of road.
Johnson is also on board White House Chef, an action-comedy about a Chinese cook working in the White House who gets involved in a terror plot; as well as The Parts You Lose, a dramatic thriller to star Aaron Paul about a deaf boy who befriends a dangerous wounded man.
The H Collective intends to acquire select titles for distribution and to this end says it has picked up North and South American rights to Wolf Warrior 2, the sequel to the 2015 film that grossed $80m in China, as well as Hanson And The Beast and A Better Tomorrow 4.