EXCLUSIVE: The entertainment venture that launched earlier this year as a sister entity to James Andrew Felts and Matthew Shreder's Concourse Media has announced two key hires.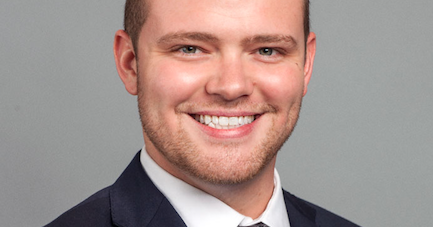 Los Angeles-based Industry & Co (I&Co), which focuses on creating audience-targetted creative campaigns for features, has hired Joe Wilka as director of creative and accounts.
Wilka has more than 10 years of experience in film production, distribution and marketing and previously served as senior manager of marketing at Gravitas Ventures.
Jake Torchin arrives to head the audiovisual department and will manage a group of three additional editors. Torchin is an award-winning video editor with experience in commercials, TV, features and music videos.
David Bridgers co-founded Los Angeles-based I&Co with Shreder and Felts and previously ran design firm SocalArts. He has more than a decade of experience on entertainment creative at all stages of release.
"In the past three years, independent media distributors in the USA have drastically reduced their home entertainment output in response to an overly crowded marketplace and the consolidation of aggregators," said Felts. "However, creative firms continue to keep costs at excessive levels."
"With I&Co operating directly alongside our film sales company we have the unique ability to apply the most current trends from the global marketplace into our marketing efforts on each project," said Shreder.
"Even larger features with traditional value tenants like cast, festival awards, and day-date theatricals are finding it difficult to break the threshold of consumer engagement throughout transactional VOD, OTT, and SVOD," said Wilka. "Creative drives conversation and word of mouth, which is ultimately what produces transactions in the marketplace."
"We are thrilled to be building this dynamic team during such a transformative time in the industry," said Bridgers. "We've had an incredible start already and look forward to crafting innovative campaigns for all types of feature films."
Over the next 18 months the I&Co partners aim to boost the company's profile at festivals and markets.