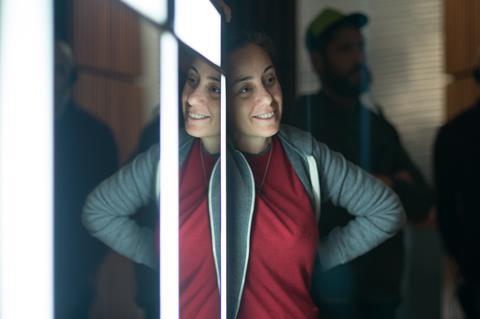 Natalia Meta, director of Argentina's international feature film Oscar submission The Intruder (El Profugo) is reteaming with stars Erica Rivas and Daniel Hendler on political drama The Spirit Of The Law.
Meta told Screen she hopes to commence production in the second half of 2022. Rivas will play a congresswoman fighting to pass a law for women's rights when she is accused of sexual harassment.
The filmmaker is producing through her company Picnic Producciones and is in the process of putting together the financing. She said the title, a phrase used in legal circles, piqued her curiosity. "I liked this expression and thought it would be interesting to use in in a film."
Meta said she is also developing a TV series about an Orthodox Jewish family set in the world of high finance.
Rivas (Wild Tales) and Hendler can currently be seen in The Intruder, which is based on the book by C. E. Feiling and centres on a dubbing voice artist who begins to question reality after a traumatic episode with her partner on holiday.
The psycho-horror recently opened in Argentinian cinemas through Star Distribution, more than a year after the scheduled release was put on hold due to the pandemic. Star Distribution also handles distribution across Latin America except for Mexico where Tulip Pictures is the distributor. The Intruder will play on Star+ in Latin America and is currently playing on HBO Max in North America.