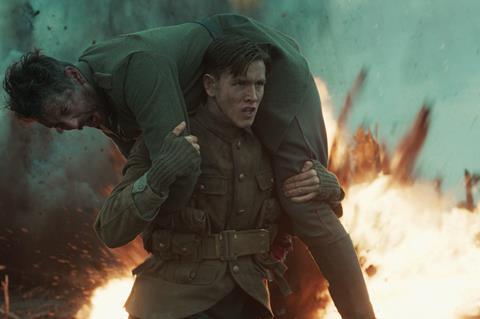 Germany looks to set become an even more attractive destination for handling VFX-laden projects after Matthew Vaughn's prequel The King's Man received over €1m ($1.1m) in funding from two German funds towards financing the visual effects being handled by leading German VFX studio Rise.
The project was awarded a grant of around €700,000 ($770,000) from the German Federal Film Fund (DFFF II) and another €300,000 ($330,000) by the international feature film and series programme administered by the Bavarian regional fund FFF Bayern.
It is the first time a VFX project has received funding from the DFFF II since its new guidelines came into force at the end of 2018 and, combined wtih the regional funding, it is the highest amount ever awarded to VFX work carried out in Germany on an international film.
"Thanks to the market-oriented funding instruments of DFFF II in combination with innovative regional funding, in this case that of FFF Bayern, we managed to generate funding of up to 45% on the VFX budget given to us [for the services undertaken in Bavaria]. This combination also functions with the film funds in other federal states," explained Rise's managing director Sven Pannicke.
"At last, we can now be competitive in offering our services internationally and no longer need to shy away from comparison with other countries with a strong funding landscape for VFX services such as Canada or the UK."
Principal photography for The King's Man took place in the UK where further VFX work is also taking place.
Last year saw FFF Bayern's international co-production programme providing funding to locally based VFX studios working on the effects for projects as diverse as Charlie's Angels, The Rescue, the second and third seasons of Netflix series Dark, Sonic The Hedgehog, Six Underground, Captain Marvel and X-Men: Dark Phoenix.
Founded in 2007, German VFX studio Rise has previously worked on studio projects including Disney's Dumbo and Doctor Strange and Warner Bros' The Man From UNCLE.
The King's Man will be released in German cinemas by Walt Disney (20th Century Fox) on September 17, 2020.