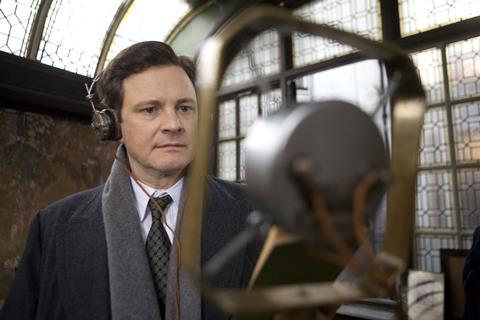 Gur Benshemesh (Narrated By) will direct sci-fi thriller Breach for Gareth Ellis-Unwin's Bedlam Productions (The King's Speech) and GFM Films, which is launching the project to buyers at the European Film Market (EFM) in Berlin. Shooting will commence this summer in Belgium, in co-production with uMedia.
The film follows a space crew on a 16-year research mission. On board, chief medical officer Sam Limkin uses a floating camera droid to record their expedition. When an alien insect dies on the ship, an accident during the post-mortem releases a tiny airborne pathogen into the ship's atmosphere – what follows is recorded entirely by the small droid.
Crew include Oscar-nominated DoP Dan Laustsen (The Shape Of Water), VFX producer Tim Field (Ex Machina) and Cliff Wallace (World War Z) who is handling creature effects. Frank Walsh (The Mummy) has consulted as production designer.
"We fell in love with Breach from the very first meeting," commented Ellis-Unwin. "It's innovative, challenging, bold and visionary. It offers something very different for the audience and its immersive storytelling approach will mark it out as a very cinematic adventure. This will be the first feature film solely shot from Wire-Cam technology and delivers its sci-fi credentials in abundance."
GFM partner Fred Hedman added: "We decided to start our campaign in Berlin as we were so taken with the design and imaginative approach that the team have taken. Together with the wire-rig cam technology that has never been used on an entire feature and the VFX team we have on board, now is the time to start talking to our partners internationally. We will have the benefit of Gareth being in Berlin to further our ambitions for this movie."