EXCLUSIVE: C International Sales has picked up the project's international rights.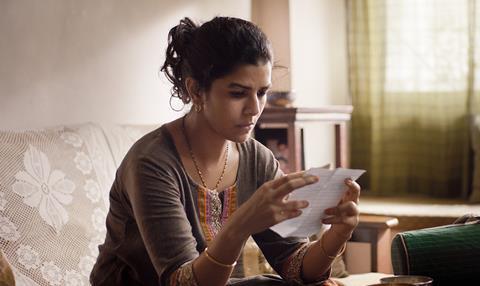 C International Sales has picked up international rights excluding Australia and New Zealand to Tip Top Taj Mahal, starring The Lunchbox actress Nimrat Kaur.
New Zealand producer John Barnett, whose credits include Oscar-nominated drama Whale Rider (2002), is producing the English-language project with Sally Campbell (Evil Dead). UK-based director Bharat Nalluri (Miss Pettigrew Lives For A Day) will direct.
Based on Jacob Rajan's play Krishnan's Dairy, the film tells the story of an Indian couple who, following an arranged marriage, emigrate to New Zealand with their young son.
Desperately missing home, the wife escapes into a fantasy world by telling her son the love story behind the building of the Taj Majal. Rajan scripted the adaptation with Justin Lewis and Kate McDermott.
"This is a universal story," said Barnett. "The story of our characters, Gobi, Zina and Apu, is one that is familiar and accessible to people in both the countries they wish to come to, and ones from which they leave."
C International chief Marina Fuentes describes the project as "a magical love story in the same vein as The Lunchbox."
Production is scheduled to start in New Zealand and India this summer for delivery in 2018.
Since her breakout in Ritesh Batra's The Lunchbox, Kaur has developed her international career through roles in US TV series Homeland and Wayward Pines.
C International's EFM slate also includes Gitanjali Rao's hand-painted animated feature Bombay Rose and Shubhashish Bhutiani's Hotel Salvation, which won the CICT UNESCO award at Venice 2016.