The film follows Gravity and Whiplash Hotel in winning The Association of Motion Picture Sound's annual prize.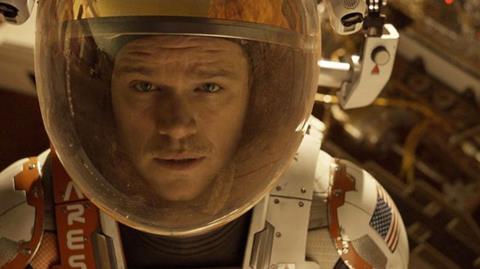 Ridley Scott's Oscar-contender The Martian has won The Association of Motion Picture Sound's third annual Excellence in Sound award.
The UK-based organisation is comprised of 450 sound professionals working in the cinema and television industries.
The Martian beat nominees Bridge Of Spies, The Hateful Eight, The Martian, Spectre and Star Wars: The Force Awakens to the prize.
The award will be shared between Mac Ruth (production sound mixer), Oliver Tarney (supervising sound editor) and Paul Massey (re-recording mixer).
Previously winners were Whiplash last year and Gravity in 2014.