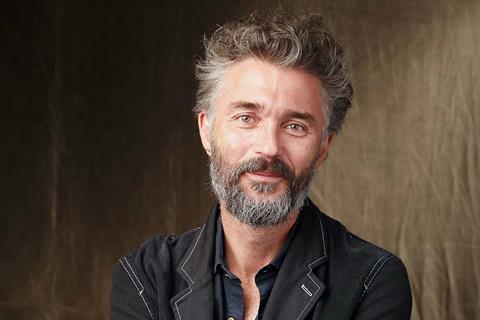 Michael Weber's The Match Factory has revealed it is heading into this year's Cannes Film Festival with an impressive 13 titles in selection – its biggest assortment of features on the Croisette to date.
Screen can reveal that the leading German sales and production company will handle anthology feature The Year Of The Everlasting Storm, selected for Cannes' Special Screenings strand, and directed by auteurs Jafar Panahi, Anthony Chen, Malik Vitthal, Laura Poitras, Dominga Sotomayor, David Lowery and Apichatpong Weerasethakul.
Also in Special Screenings, the Match Factory will represent Karim Aïnouz's The Mariner Of The Mountains, marking a return to the Croisette for the Brazilian director whose Invisible Life won the Un Certain Regard prize in 2019 and sold to Amazon in the US.
Also newly revealed as being handled by the Match Factory are Evolution by Kornél Mundruczó, which will play in the Premieres Section; and Great Freedom by Sebastian Meise, which will screen in Un Certain Regard. Further titles include Murina by Antoneta Alamat Kusijanović and Futura by Pietro Marcello, Alice Rohrwacher and Francesco Munzi, which will premiere in Directors' Fortnight, and in Critics' Week the firm will handle Amparo by Simón Mesa Soto.
Previously announced titles in Cannes' Official Selection that will be sold by the Match Factory include Competition titles Three Floors by Nanni Moretti, Drive My Car by Ryusuke Hamaguchi and Memoria by Apichtapong Weerasethakul; in Un Certain Regard, Prayers For The Stolen by Tatiana Huezo and Let There Be Morning by Eran Kolirin; and The Tsugua Diaries by Miguel Gomes and Maureen Fazendeiro in Directors' Fortnight.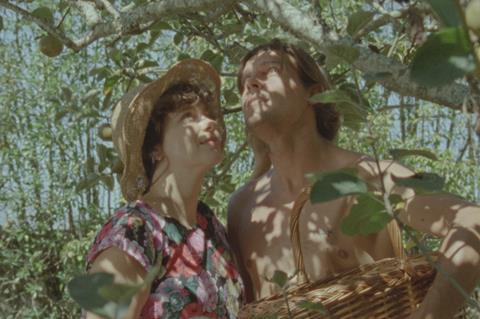 It represents the most diverse range of Cannes titles ever handled by the Match Factory, which previously had no more than eight features in Official Selection and includes the firm's first Japanese title – Drive My Car, the latest film by filmmaker Hamaguchi, whose Wheel Of Fortune And Fantasy won the jury grand prize at this year's Berlinale.
The 74th edition of Cannes marks a "milestone moment", according to founder and managing director Weber.
"This Cannes represents a big restart," Weber told Screen. "You can already feel it in the discussions with distributors, producers and filmmakers. It is important for these films to have that physical experience, which enable them to travel and get sold."
The festival, set to take place from July 6-17, will see Weber attend with a team of around 10 people, not unlike previous years. But the firm will change its traditional location on the Croisette to cater for social distancing measures imposed as a result of the ongoing pandemic.
"We spent 12 years based in an apartment near the Grand [Hotel], where we sometimes had a view of the open-air cinema on the beach, but if I now did social distancing on that balcony, there would only be room out there for me to sit alone," said Weber.
"Having so many films in the festival, I need the people there to handle them so have moved to the Gray d'Albion in order to cope with the hygiene regulations and social distancing. We need to ensure our clients have a good feeling when they visit."
Balancing physical and online activity
The Match Factory boss revealed that they plan for every filmmaker associated with their titles to attend and are working closely with festival organisers to understand what that means for directors flying in from around the world.
"We are working to figure out if they need to quarantine, maybe before attending the festival, but these are the arrangements we are trying to make at the moment," Weber explained. "But the plan is to bring all the directors."
However, there are some people he expects will not be able to make the trip to the south of France, notably buyers, which is where the online aspect of markets that has become custom over the past year will come into play.
"We are prepared for some of our clients not to be in Cannes so except a kind of parallel world, where part of the market will happen online," said Weber. "But I think a combination of physical and online can work. After all, it's easier to watch a Quinzaine [Directors' Fortnight] title after a Semaine [Critics' Week] title online without having to walk through 10,000 people on the Croisette and finding your way into a cinema. There are certainly advantages there."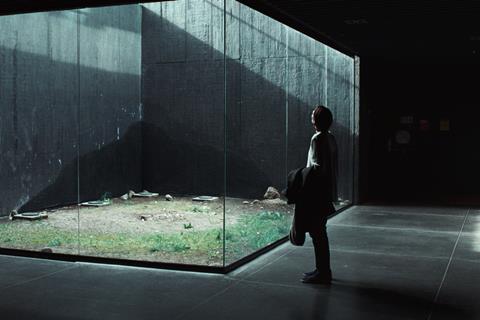 The Match Factory boarded the majority of selected titles at script stage and includes three features it co-produced or produced itself including Weerasethakul's Competition title Memoria, Mundruczó's Evolution and Huezo's Prayers For The Stolen.
But as A-list festivals such as Cannes return, and films finally premiere after being held to ensure they receive an appropriate launch, Weber acknowledged there will be a delay to cope with a surplus of titles.
"I'm expecting that not all the film we are selling will be released in 2021," he said. "It's not like in previous years, when distributors came to Cannes with just a few films to release. They now still have half their slate yet to be released so I think many will be pushed to spring next year and a longer stretch of how this slate can be released."
However, as cinemas continue to reopen around the world, Weber is optimistic that the theatrical experience will return alongside the growth of streaming platforms. "We now have this co-existance of the streaming and cinema worlds, but in order to be fruitful, the cinemas must be reopened," he added.
"There must at least be the choice between the cinema and watching a film on streaming – not being locked out from one and pushed to the other. We need to speak with distributors in-person in Cannes to understand their plans for the future and how they want to roll out the films. We're not over all this yet."