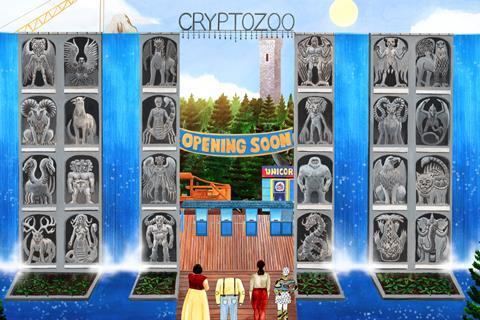 Leading German sales company The Match Factory has acquired international rights to Dash Shaw's Cryptozoo, a feature animation set to receive its world premiere at Sundance this week.
The hand-drawn animation marks the second feature of US comic-book artist and writer Shaw, whose distinctive debut My Entire High School Sinking Into The Sea premiered at Toronto in 2016 and went on to screen at the Berlinale.
His follow-up is a fantastical, psychedelic feature set amid the counterculture of the 1960s, with a voice cast led by Lake Bell and Michael Cera. It centres on a zookeeper of mythical creatures, known as cryptids, who begins to question whether displaying these rare beasts in confinement is better than enabling them to remain hidden and unknown.
It will premiere on Friday (January 29) in the Next strand of Sundance, which is taking place virtually this year as a result of the pandemic. UTA represents North America sales.
The voice cast also includes Angeliki Papoulia, Zoe Kazan, Peter Stormare, Grace Zabriskie, Louisa Krause and Thomas Jay Ryan. The film is produced by US outfit Electric Chinoland in association with Washington Square Films.
Producers are Kyle Martin, Jane Samborski, Bill Way and Tyler Davidson, with co-producers Dan Janvey of Fit Via Vi and Kate Moran. Executive producers are Gail Flanigan, Dexter Braff and Drew Sykes.
Widely acclaimed animated features previously picked up by The Match Factory include Ari Folman's The Congress and Oscar-nominated Waltz With Bashir, Tomás Lunák's Alois Nebel and Eric Khoo's Tatsumi.