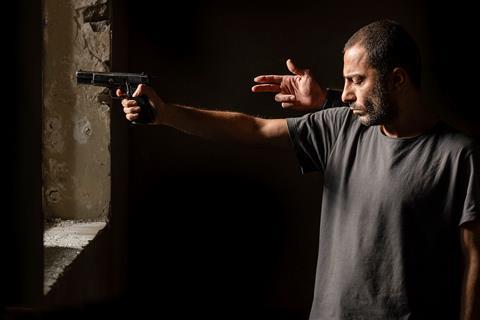 The Match Factory has acquired worldwide rights to Vahid Jalilvand's Iranian feature Beyond The Wall, which will have its world premiere in the Venice Competition in September.
It is a sixth Venice pickup for The Match Factory, and third Competition title; it announced the acquisitions of Gianni Amelio's Lord Of The Ants and Susanna Nicchiarelli's Chiara earlier this week.
Beyond The Wall follows a blind man whose suicide attempt is interrupted by his building's concierge. The concierge informs him that an escaped woman is hidden in the building; it becomes the blind man's goal to help her.
The film is written and directed by Jalilvand, and produced by his brother Ali Jalilvand. It reunites them with actors Navid Mohammadzadeh and Amir Aghaei from their previous films, plus theatre actress Diana Habib.
Beyond The Wall represents three-out-of-three Venice appearances for Jalilvand and a step up to Competition. His debut feature Wednesday, May 9 premiered in Horizons in 2015; as did second film No Date, No Signature, which won the best director prize and best actor for Mohammadzadeh, going on to be Iran's submission to the Oscars.
Michael Weber, managing director of The Match Factory, said he was "fascinated, engaged and surprised" by the film.
The company's other Venice pickups are Mark Cousins' Giornate degli Autori opener The March On Rome, Gianfranco Rosi's Pope Francis documentary In Viaggio, and Kei Ishikawa's Horizons entry A Man.